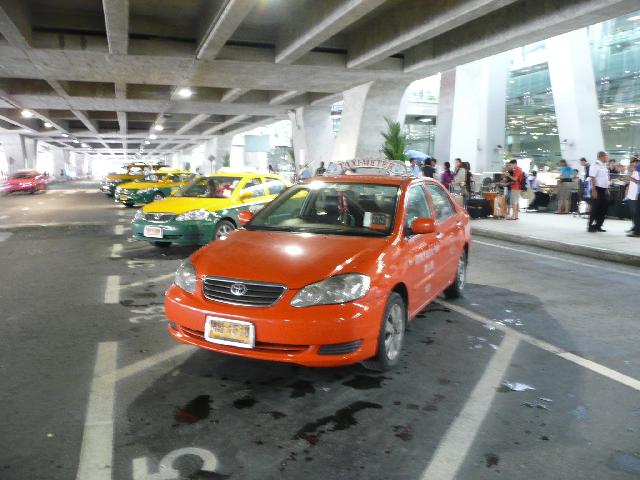 BANGKOK — Police arrested two unlicensed taxi touts at Suvarnabhumi Airport on Wednesday, one of whom they said had been convicted of the same crime two years ago.
Intadech Sukarom, 29, was arrested at about 11pm in spite of an active court order barring him from entering the airport, said Lt. Col. Suebsak Pinsaeng, deputy chief of airport police.
"The court order was lighter than the usual punishment," Suebsak said by telephone Thursday. "But if the court tells you not to enter some place, you have to obey."
Intadech was previously convicted in 2014 of driving a taxi without a license and sentenced to two months in prison, but the sentence was commuted and he was instead slapped with a restraining order effective for five years, Suebsak said.
Apart from operating a taxi without permit, Intadech was charged with contempt of court for the second offense, Suebsak said.
He said it was the first offense for the the other suspect arrested last night, 36-year-old Sophon Ruengjit.
Taxi rip-offs and unlicensed drivers are recurring complaints that often make headlines, and Suvarnabhumi was plagued by organized criminal elements after it opened in 2006.
Suebsak said Intadech wasn't the first taxi to return to the airport despite being convicted and blacklisted.
"It happens all the time. They say they have to make a living," the officer said.