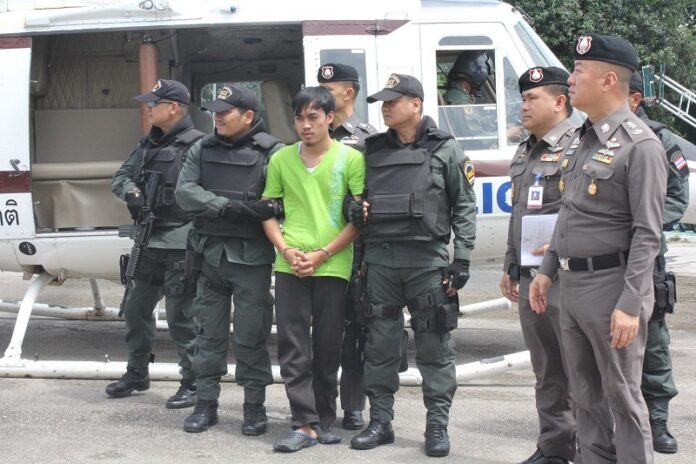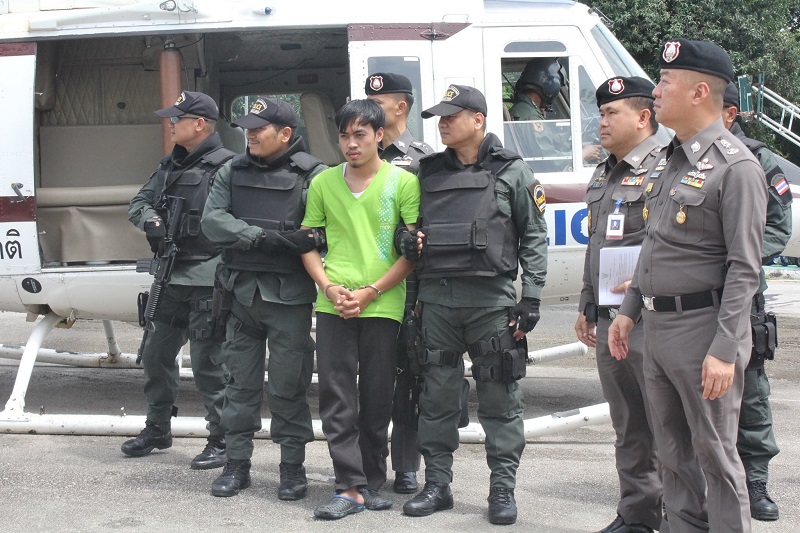 YALA — Police announced Thursday they arrested another suspect allegedly behind two attempted bomb attacks in August on Phuket.
Muhammad Muhi, a 21-year-old from the southern province of Pattani held without charge by the military since last month, was formally charged Wednesday by police, according to head police investigator Srivara Ransibrahmanakul.
Gen. Srivara today traveled to the Southern Border Police Command in Yala to question Muhammad. He was handed over to Phuket police Thursday afternoon after the military said he had confessed. Muhammad has since denied the charges to police, according to Srivara.
He is accused of planting two bombs Aug. 10 at the Paradise and Chinatown markets on Phuket. They were safely detonated by a bomb unit and no one was injured. The bombs were left as part of a wider spree of attacks in the southern region at the beginning of Mother's Day holidays which killed four people and injured dozens.
The separatist movement BRN reportedly even took claim for the attack. Police however have maintained they found no link to the group.
A military court in Nakhon Si Thammarat province on Oct.13 approved a warrant for Muhammad's arrest on charges of possessing explosives, attempted arson and being part of a criminal conspiracy.
By the special authority granted by the junta, suspects in cases of national security can be held without charge for seven days on renewable orders that make it, in effect, indefinite.
Another new arrest warrant was approved by a military court last week for Yusoh Maetimoh, 30 of Pattani. He was sought in connection with the same incident on Phuket.
Since August, nine people have been identified as suspects in the attacks. Only two have been arrested.