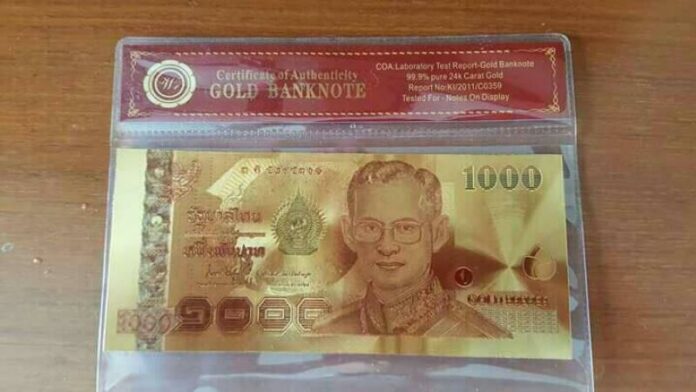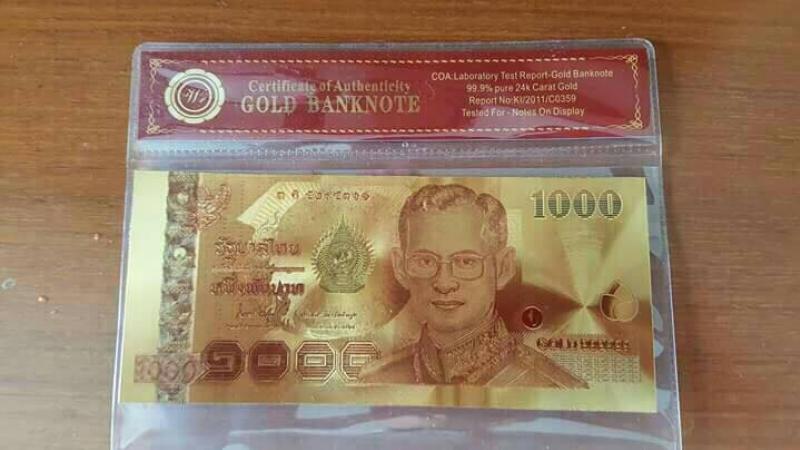 BANGKOK — A junta spokesman Sunday warned the public not to fall victim to forged banknotes being sold around the Grand Palace, where the late King Bhumibol is lying in state.
Many mourners in recent days were approached by vendors peddling what appeared to be commemorative, gilded banknotes but were in fact forgeries, junta spokesman Winthai Suvaree said.
"People who are selling these, please do not be opportunistic by seeking profit from the public at such an inappropriate time," Col. Winthai told reporters at one of the security posts near the palace. "This is a destruction of the good atmosphere and image of Thai people."
Anyone caught selling thee forged notes would be prosecuted, Winthai added.
A Facebook page called "Online News Hawks" on Friday posted an image of one of the counterfeit banknotes, which appeared to be paper or plastic colored gold. The admin also wrote that the notes were from China without citing any evidence.
"Please don't be fooled into buying them. They are exploiting Thai people," the admin wrote.
Commemorative banknotes, coins and stamps associated with King Bhumibol have become popular merchandise after the late monarch died on Oct. 13 at 88, after an unprecedented rule of 70 years. His body is undergoing a year of funerary rites at the Grand Palace, where tens of thousands of mourners have visited in the past week to sign their condolences.