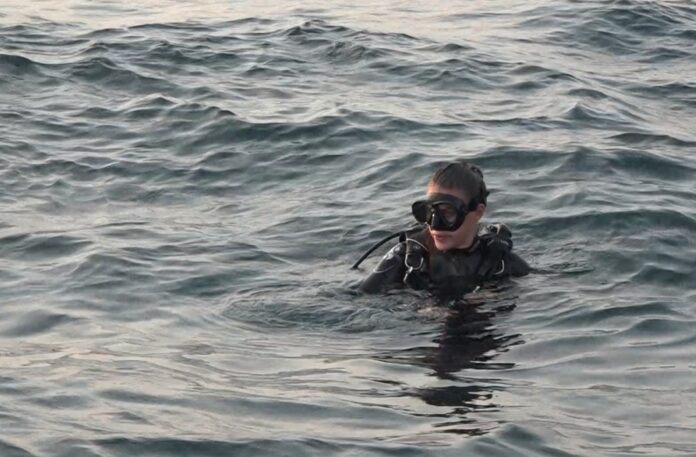 KOH TAO — Police officers were going house to house and beach to beach with photos of a missing Russian tourist on Tuesday as part of a wider search effort.
Three weeks after Valentina Novozhenova was reportedly last seen on the southern island of Koh Tao, the Russian tourist remains unaccounted for. After searching popular dive sites on suspicion she might have drowned, officers have recruited 19 foreign divers to search for her or any equipment she might have left behind.
Read: Search Continues for Russian Woman Missing on Koh Tao
Police said she was last seen Feb. 15, but wasn't reported missing until Friday, nearly a week after a friend in Moscow posted a plea on Facebook.
The free-diving enthusiast's personal belongings, including her passport, were left at the hotel where she was staying, and police said only a towel and diving gear were missing along with the 23-year-old woman.
Lt. Col. Chokchai Sutthimek of Koh Tao police said they had not ruled out any possibility.