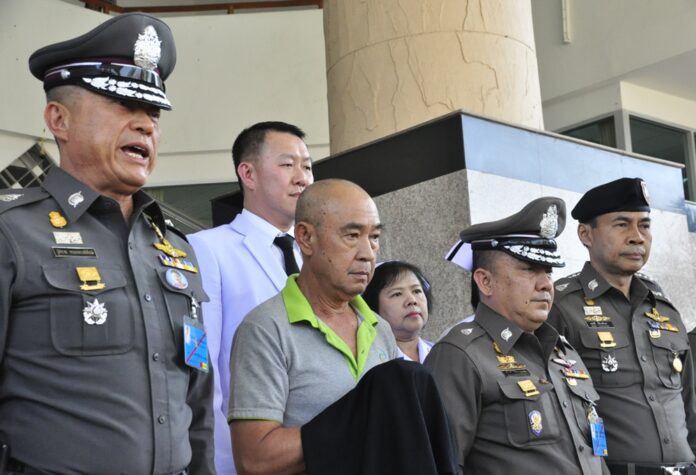 NAKHON RATCHASIMA — Korat police on Wednesday handed over their case against former palace official Jumpol Manmai and his accomplices to prosecutors.
Jumpol, who served in the palace as grand chamberlain until His Majesty the King sacked him on Feb. 27, is charged with land encroachment offenses along with his wife and five other people. Police accused him of building a mansion atop a national park in Korat.
The 66 year old was also charged with malfeasance, according to a statement released by the police. No charges related to royal defamation were filed.
It was a dramatic fall from grace for Jumpol, who once served as a deputy police commissioner and later became a close confidante to His Majesty the King.
Jumpol remains in custody.
Regional police last month opened a criminal inquiry into Jumpol on suspicion that he intruded on the Thap Lan National Park in Nakhon Ratchasima with a 16 rai (2.6 hectare) estate.
Police are reluctant to discuss the investigation publicly, citing the sensitivity of the case.