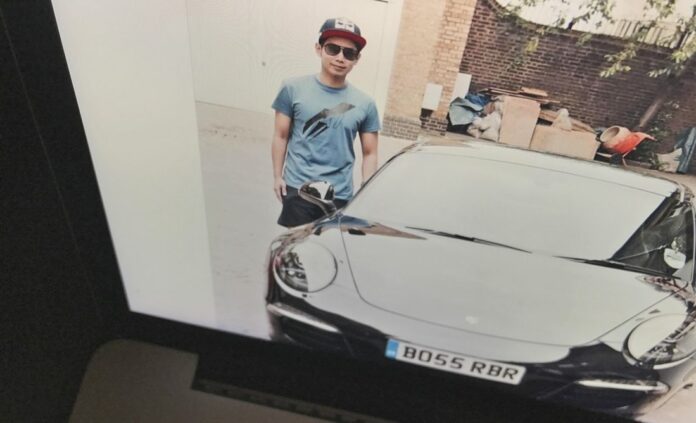 BANGKOK — Thursday marks the day the millionaire heir to an energy drink empire wanted for a fatal car accident five years ago must turn himself to the authorities.
Vorayuth "Boss" Yoovidhya has disregarded all previous summonses since he crashed his Ferrari into a policeman's motorcycle in Bangkok's nightlife district in 2012. Despite media reports Vorayuth – whose grandfather started the Red Bull brand – was traveling openly in and out of Thailand, authorities never made any attempt to apprehend him, much to the public's chagrin.
For killing Sgt. Maj. Wichian Klanprasert and fleeing the crime scene, the 32-year-old businessman is charged with fatal reckless driving, hit-and-run, speeding and property damage. The two latter charges have already expired.
Read: In UK, Red Bull 'Boss' Silent About Thai Crash Case
The last time Vorayuth was ordered to appear before the Office of Attorney-General was on March 30. That summons, like others, was ignored. A spokesman for the prosecutors said it was okay for Vorayuth not to appear because he was on a business appointment in the United Kingdom.
Prosecutor spokesman Prayuth Petchkhun also said Vorayuth has the right to delay his previous summonses because he filed a complaint of unfair treatment, which halted all prosecution efforts against him until they are thoroughly investigated.
He was given another deadline, April 27. Vorayuth has not been seen at the Office of Attorney-General so far.
Prayuth told reporters on Wednesday that his office will convene a news conference about the matter at about 2pm. Prayuth and another spokesman could not be reached for comment on Thursday morning.
At a previous news conference in March, the spokesman said Vorayuth could not postpone another summons on the ground of unfair treatment.
"I don't think that would be the case. Please, dear members of the press, don't speculate like that," Prayuth replied when someone quipped that Vorayuth could just come up with another excuse.
Due to reluctance of the authorities to prosecute the businessman, Vorayuth's name has become synonymous among Thais with delays of justice when it involves influential, wealthy figures.