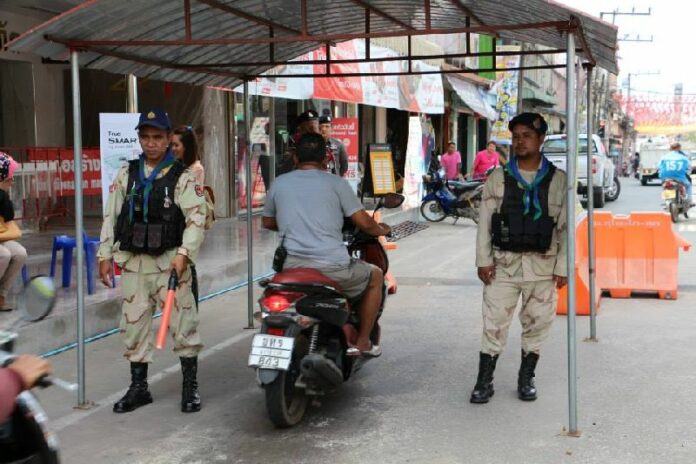 BANGKOK — An alleged Islamic State militant on the run is a regular visitor to Thailand and could be hiding in the kingdom, a regional police commander said Friday.
A report by Channel News Asia said Muhammad Muzaffa Arieff bin Junaidi, 27, escaped a Malaysian police raid on an ISIS cell and fled to southern Thailand, a region struck by a Muslim separatist conflict that has been raging for more than a decade. The same media report also said Junaidi was carrying three firearms with him.
Lt. Gen. Ronnasilp Phusara, commander of the southern border province police command, said Malaysian authorities have not yet sent him any report about Junaidi, but police are already looking for the fugitive.
Read: Authorities Play Down Fears of ISIS in Thailand
"We have not been informed by the Malaysians. We have only seen report published by the media," Ronnasilp said by telephone. "But even though they are just media reports, we are investigating this matter."
Junaidi has made many trips between Thailand and Malaysia, according to Ronnasilp, adding that immigration record said Junaidi last left the Kingdom on April 21.
Junaidi has no previous criminal record in Thailand and Malaysian police have never requested their Thai counterparts to take any action on the man, Ronnasilp said.
Thailand's southern region, which borders Malaysia, has been a hotbed of secessionist violence since 2004. The insurgents aim to secede the three provinces of Pattani, Yala and Narathiwat to revive the independent sultanate of Patani.
Although the southern separatists are not historically part of a wider global jihadist movement, there have been reports that ISIS has been keen to establish a presence in the region through efforts such as the distribution of local-language newspapers advocating its causes in Malaysia and the Deep South.
Lt. Gen. Ronnasilp said there has been no confirmed report of ISIS activities in the region so far.
Related stories:
Thai Said to be Among Suspected ISIS Militants Arrested in Malaysia
ISIS' Malay-Language Media Unlikely to Win Hearts, Minds in Deep South, Experts Say