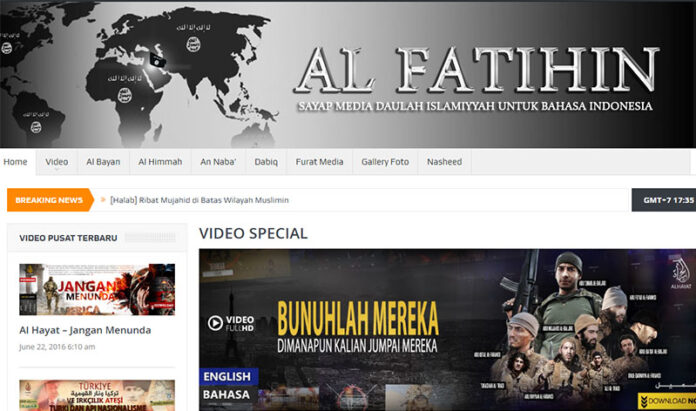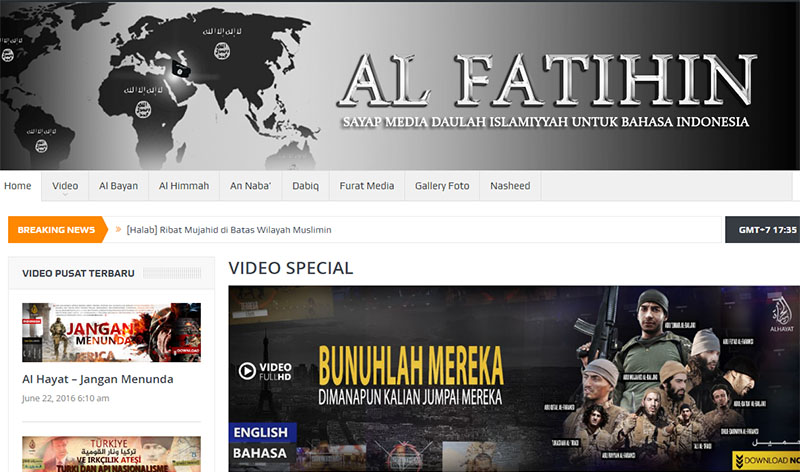 BANGKOK — Even if it's true the Islamic State is distributing newspapers in Thailand's restive southern provinces, the group is unlikely to gain sway in the region, experts on the Deep South said Wednesday.
News the organization launched Malay-language media operations including a web site and newspaper said to be reaching the Thai provinces where Muslim separatists have battled for autonomy for over a decade, comes at a time the radical Islamist movement is reportedly intensifying operations in Southeast Asia.
According to Malaysian news agency Berita Harian, the newspaper called Al Fatihin (The Conqueror), is being handed out in Malaysia, Indonesia, Brunei, Singapore, the Philippines and southern Thailand. It also has a website at Alfatihin.com, which went offline at about 6pm Wednesday.
The 20-page paper was launched June 20 during the holy month of Ramadan, with a stated aim of rallying sympathizers in Southeast Asia to its cause, according to a paper written by researchers at Singapore's Nanyang Technological Institute.
The paper said Al Fatihin is produced by an ISIS-linked publisher called Furat Media, and is "dedicated to the creation of Daulah Islamiyah (IS) in Southeast Asia" and "could also serve the larger Malay-speaking audience in the Philippines, Indonesia, Malaysia, Singapore, Brunei and Thailand."
But people involved in the southern provinces say they haven't heard of its distribution in Thailand so far.
"There's no such thing. I have never seen any recruitment material by ISIS," said Chamroon Den-udom, chairman of Southern Islamic Culture Foundation, which regularly hosts discussions between authorities and local activist groups.
Lt. Gen. Chalermpan Achalaboon, commander of the police force in the restive southern border provinces, shared the sentiment. "I can guarantee you, there is no such thing. None. If there is, our intelligence unit would have detected it already."
Srisomphop Jitpiromsri, director of the Deep South Watch news agency, which tracks violence there, allowed that the newspapers could be distributed "on a personal level" though he's not aware of it.
"I have never heard of news of ISIS in the region," Srisomphop said. "I never heard anything about any recruitment or mobilization attempt. I'm only aware of such thing happening on the Malaysian side [of the border]."
The experts also believe that even if the claim were true, the group would have a hard time winning hearts and minds in the region.
Chamroon said he often talks to members of MARA Patani, an umbrella group of insurgent networks in the Deep South, and they told him they are unwilling to work with ISIS.
"MARA doesn't want them. They don't want to bring them here," Chamroon, a former police commander, said. "These groups have problems with the Thai state, but it doesn't mean that they support ISIS."
Chamroon also said many separatist groups rely on support among Malaysian officials, and since ISIS has already declared war on Malaysia, it's unlikely Thai insurgents would risk that relationship by embracing ISIS.
Another factor is a difference in ideology, Srisomphop said.
Muslim militants in the southern provinces of Pattani, Narathiwat and Yala are only intent on reviving the independent state of Patani, he said, which was annexed by Thailand in the early 20th century, not global jihad.
"The movement in the south focuses on local identity and history, unlike the global Islamic state that is being advocated in the Middle East," Srisomphop said, adding that ISIS often launches attacks on Western targets, something that Thai separatists have never done.
He also said a recent survey conducted by his agency found that up to 90 percent of population in Pattani, Narathiwat and Yala "doesn't agree" with ISIS.
Related stories
Govt Investigates Reports of ISIS in Deep South
Uighur, Chechen Militants in Thailand to Stage Attacks, Memo Warns
Moscow Warns That ISIS in Thailand to Attack Russian Targets