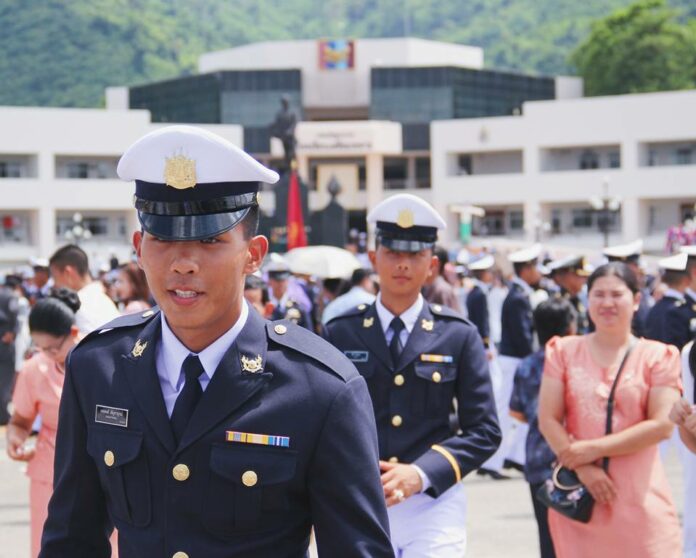 BANGKOK — On the day it had been expected to make public its explanation about what killed a teen military cadet, the Central Institute of Forensic Science said Thursday it could not complete the autopsy as it had run out of a preservative.
Institute director Somn Promaros, who previously vowed to have results today from the forensic examination of cadet Pakapong Tanyakan, indefinitely postponed because the lack of a formalin material used to preserve samples, his agency said in a statement.
Read: Dead Cadet's Autopsy Results Due Tomorrow
"Genetic analysis and inspection is difficult to process. It requires a special genetic substance extraction chemical, the Formalin-fixed Paraffin-embedded (FFPE)," the statement said. "Therefore, cause of death cannot be concluded at this time."
Formalin is a liquid mixture of water and formaldehyde, a common embalming fluid.
No explanation was given as to why a national forensics institute would run out of a routine chemical in a high-profile case. There was no immediate response from the family, which suspects foul play in Pakapong's death and have accused the military of aiding in a cover-up.
The statement released to the media added that the institute would continue to transparently work on the case.
"Please give time for the doctor committee to work fully," it said. "We will report the result of the autopsy to [police] investigators and relatives of the deceased in accordance with our protocol."
The 19-year-old cadet died from what the military described as "sudden heart failure" in October.
The institute's answer is likely Pakapong family's only recourse for finding out what killed their son as the only investigation into his death is being carried out by the army itself.
Pakapong's family requested the institute, which operates independently from police and the military, to perform an autopsy on Pakapong after they realized his body had been returned with several organs missing.
Following public outcry, the military returned the organs to Pakapong's parents and said they had been kept for medical examination.
Related stories: