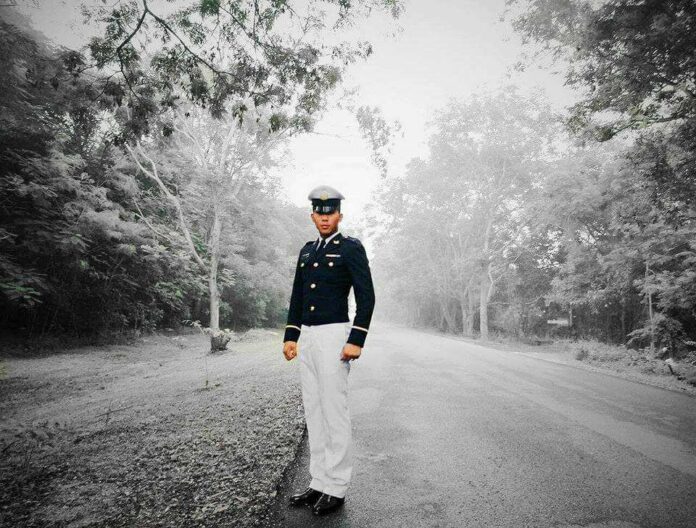 BANGKOK  — Thursday will mark the deadline set by the Central Institute of Forensic Science to complete its autopsy of a cadet whose death at a military academy has become a national controversy and embarrassment to the ruling junta.
The family of Pakapong Tanyakan hope the autopsy results will bring answers to explain the death of the 19-year-old freshman which the authorities haven't been able to adequately explain. The controversy sparked a war of words between the junta's top leaders and the family, which ended in a rare apology from the regime.
A week ago Thursday, the forensic institute's Somn Promaros told reporters their autopsy for Pakapong will be completed within seven days. Somn could not be reached for comment Wednesday.
Pakapong Tanyakan, 19, died from what the military described as "sudden heart failure" in October, but his family suspects foul play. Meanwhile the only investigation into the cadet's death is being carried out by the army itself. A spokesman said Wednesday that effort was also ongoing.
"Just yesterday, they examined the scene. They went to the Armed Forces Preparatory School and interviewed the people involved," spokesman Nothapol Boonngam said. "But it's not concluded yet."
The academy commander and his deputy have been transferred to other posts while the inquiry continues, Nattapol said.
Pakapong's family requested the institute, which operates independently from police and the military, to perform an autopsy on the dead cadet after they realized his body had been returned with several organs missing. Following public outcry, the military returned the organs to Pakapong's parents and said they had been kept for medical examination.
But suspicions were again raised when Pakapong's family said Sunday that blood clots were found in Pakapong's liver and spleen, a fact not previously disclosed by army doctors.
Lt. Gen. Nothapol said the army's team of doctors who inspected Pakapong's body already noted the presence of the blood clots in the organs, but did not notify the family.
"There were many details," Nothapol said.
He would not comment on what caused the bleeding. Instead, he suggested waiting for the forensic institute's full autopsy results.
Related Stories:
Army Won't Allow Civilian Inquiry Into Cadet Death