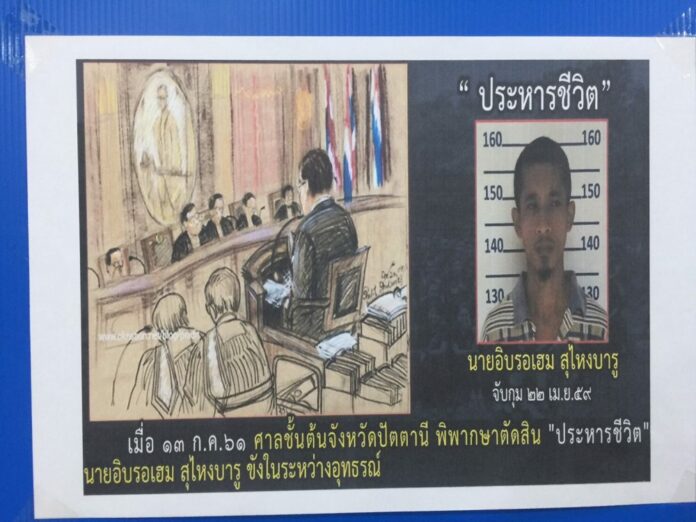 PATTANI — The Pattani Provincial Court sentenced a militant to death for his role in killing paramilitary rangers five years ago, a spokesman for a special military unit said Monday.
Ibrohem Sungaibaru was given the death sentence Friday by the court of first instance after being found responsible for the deaths of seven people and injury of eight others, according to Col. Thanawee Suwannarat of the Internal Security Operations Command.
"The related government agencies had already compensated families of the victims," he said. "The perpetrator has to be punished, and the sentence was entirely up to the judicial discretion."
Thanawee said he was convicted of crimes relating to national security but did not specify the charges.
Thanawee said Ibrohem ambushed a paramilitary ranger unit in Pattani province in September 2013, killing three officers and injured a fourth. He also killed a monk and three civilians in a February 2014 shooting spree that left seven others injured.
He also stole a car in 2013, Thanawee added.
"The court believed the accused was guilty on all counts, therefore came the sentence," he said. "However, the defendant still has the right to appeal within the timeframe according to the law."
There was no information about Ibrohem's legal counsel or plan to appeal.
Although capital punishment had been suspended for almost a decade, its use was revived last month with the execution of Teerasak Longji for aggravated murder.