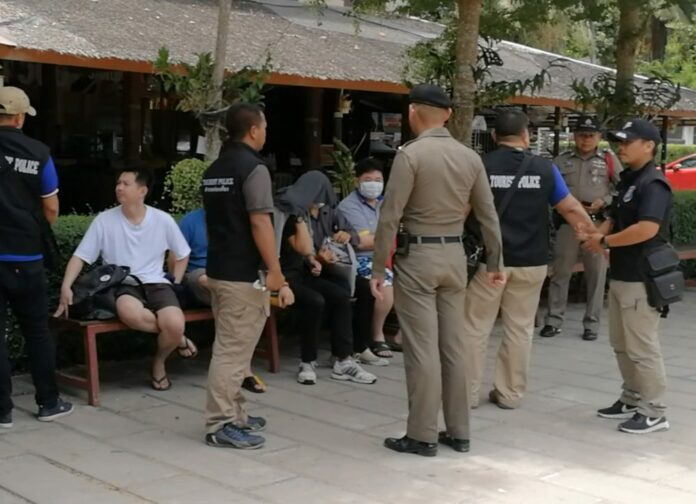 Update: All suspects were released on bail Thursday night. 
KOH TAO — Eleven men arrested for sharing Facebook posts about an alleged rape on the tourist island of Koh Tao were questioned without legal counsel and held incommunicado, an attorney said Thursday.
The men, who were taken into custody Tuesday and Wednesday, were charged with violating the Computer Crime Act by spreading news about the alleged assault of a British tourist the dismiss as false. Their head lawyer, Winyat Chartmontree, said he has yet to meet with any of his clients.
"They cannot do that. They have no lawyer there right now," Winyat said by phone from a pier on Koh Samui, where he was waiting for a 12.30pm ferry to Koh Tao. "They can do it now, but it won't be considered legal."
Read: 10 Arrested For Sharing Koh Tao News, Lawyer Says
Winyat added that police confiscated the suspects' phones once they reached Koh Tao, so his team could not communicate with them.
Koh Tao police chief Piyapong Boonkaew confirmed that questioning had already started, but he denied any wrongdoing. The suspects had a choice to decline the interviews, and they could also choose to give new statements once their lawyers arrive from the mainland, he said.
"It's our duty to question the suspects," Piyapong said.
Twelve people were slapped with arrest warrants after they reportedly shared posts from CSI LA, a self-styled investigative Facebook page that has published reports about the alleged rape.
The last suspect who remains at large has contacted police to turn himself in later today, Winyat said.