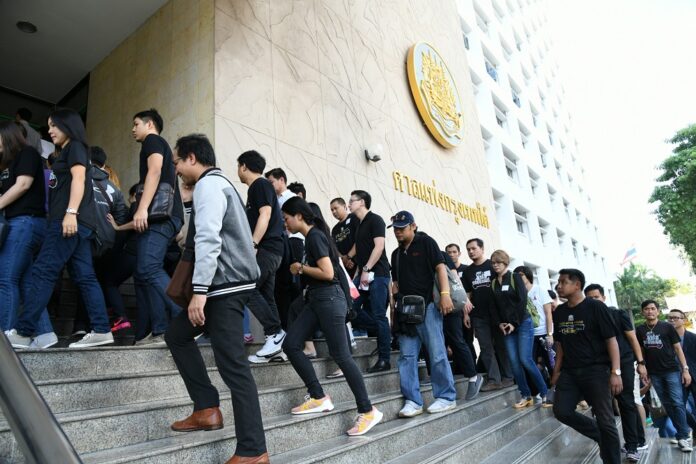 BANGKOK — A civil court on Friday delivered victory to hundreds of people who banded together to sue the Ford Motor Co. in Thailand's first class suit.
After a year-long legal battle, the court found the company guilty of selling vehicles with multiple defects to customers and ordered it to pay over 23 million baht in damages. One of the customers who joined the lawsuit said he hopes it will set a precedent for consumers seeking compensation from large corporations.
"I think it's a good start," Koprsak Noomnoy said by phone after the ruling was read. "It's a verdict that says businesses must be responsible for defects in their products."
He also urged the authorities to step up legal mechanisms to look after consumer interests in the face of big business.
"This is not a true victory. For me, having to take the issue to the court like this, no one wins," Koprsak said. "The victory we want to see is a law protecting consumers that can be truly enforced."
In a statement released after the verdict, Ford said it would respect the verdict and apologized the affected customers, saying it would compensate and fix their problems according to the company's customer service policy.
The class-action suit – the first in Thailand since it was added to the civil code three years ago – was filed against Ford in 2017 by a group of 308 customers who said their vehicles suffered serious malfunctions ranging from failed clutches to engines that could burst into flames.
In today's verdict, the court ruled that 291 of the 308 plaintiffs were eligible for the awarded damages totaling over 23 million baht. The rest were disqualified because they had modified their vehicles or did not return them to the automaker for repair.
On top of the compensation, Ford was ordered to pay 950,000 baht in legal fees. All payments must be made within seven days or see interest of 7.5 percent added.
Koprsak said news of their fight has already inspired others. Mazda customers recently filed a class action for safety defects in a specific model.