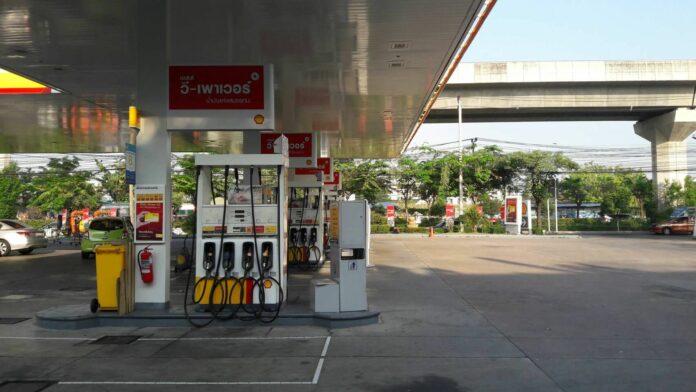 BANGKOK —  Suicide is not suspected in the mysterious deaths of a man and a woman at a gas station in southeastern Bangkok, police said Monday.
Police surmise the deaths of Tattiya Bunnag, 37, and Pratueng Tongead, 52, found dead inside a Ford Escape parked at a Shell gas station at 8:30am Saturday on Soi Sukhumvit 105, aka Soi La Salle in the Bang Na district, as unlikely to be suicides as autopsy results await.
Read: Two People Drove Into Bangkok Gas Station and Died This Morning
"We are still waiting for autopsy results from doctors at Chula hospital," Police Capt. Weerasak Tongbo said. "We have contacted the families of the dead, and we think the deaths are unlikely to be suicides."
No signs of struggle were found on the bodies of Tattiya and Prateung, who had been dead for hours by the time they were found. Tattiya was sitting in the passenger seat with his seat leaned back while Prateung was in the driver's seat, with all four windows of the car closed. Weerasak said Saturday that Tattiya and Prateung were not romantically involved.