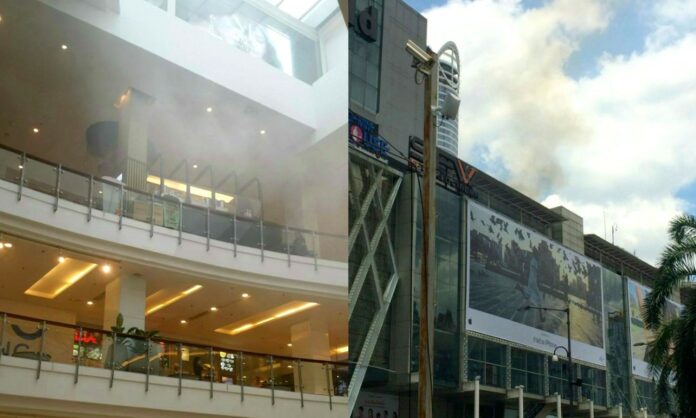 BANGKOK — A fire broke out at noon on Saturday at a restaurant in CentralWorld, sending smoke pouring into the interior of the mall.
Smoke was also visible outside the mall after a fire broke out inside Hua Seng Hong, a Chinese restaurant on the sixth floor of the mall.
Firefighters put out the flames. There were no reports of injuries. Police are investigating the cause of the fire.
12.11น.ไฟไหม้ภายในห้างเซ็นทรัลเวิลด์ เจ้าหน้าที่สถานีดับเพลิงบรรทัดทองถึงที่เกิดเหตุ อยู่ระหว่างเข้าตรวจสอบภายในอาคาร#ศูนย์วิทยุพระราม199 pic.twitter.com/8h3YQbnX4z

— Dhiravath Suantan (@ARMdhiravath) August 19, 2017