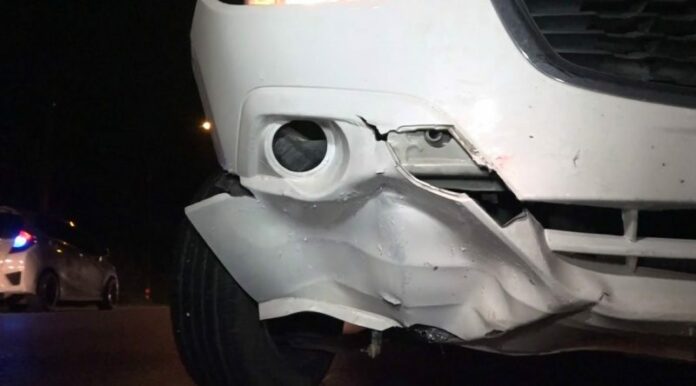 SAMUI — Two German students were killed in a road accident on Koh Samui on Sunday night when their motorcycle crashed into a vehicle driven by Russian tourist.
At about 9pm, the German couple was riding a motorbike down Tawee Rat Pakdee Road when they collided with a SUV driven by 45-year-old Oleg Belikov.
The German man and woman were 26 and 24, respectively. Their identities are being withheld until their families can be notified.
Belikov told police he was driving from a resort on Lamai Beach to the Na Muang subdistrict when the accident happened. The German couple in the oncoming lane had swerved to overtake a truck, bringing them into his lane and, he said, causing the collision.
Koh Samui Police chief Paitoon Krachachang said police were weighing possible charges against Belikov but had yet to make a decision.
The two Germans were on a school break taking a vacation on the island.