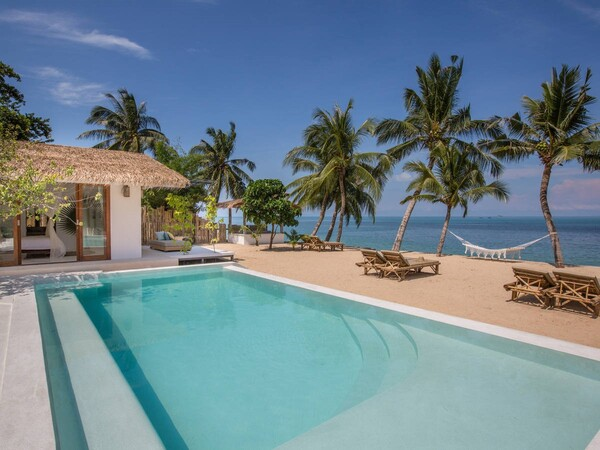 Koh Samui, a gem in the Gulf of Thailand, beckons real estate enthusiasts and dreamers alike. If you've ever toyed with the idea of owning real estate in Koh Samui, here are ten reasons that might just solidify your decision.
Unparalleled Natural Beauty
Beaches and Sunsets:

Koh Samui's beaches, such as Chaweng, Lamai, and Bophut, are globally celebrated. Their pristine sands and azure waters paint a picture of paradise. And the sunsets? They're the kind of spectacle that stays with you.

Tropical Flora and Fauna:

The island's biodiversity is a treasure trove for nature enthusiasts. From dense coconut groves to vibrant marine life, there's always something to marvel at.
A Tourism Powerhouse
Koh Samui's tourism figures have been steadily climbing, making it a favorite among global travelers. This influx ensures a consistent demand for rental properties, presenting a golden opportunity for real estate investors.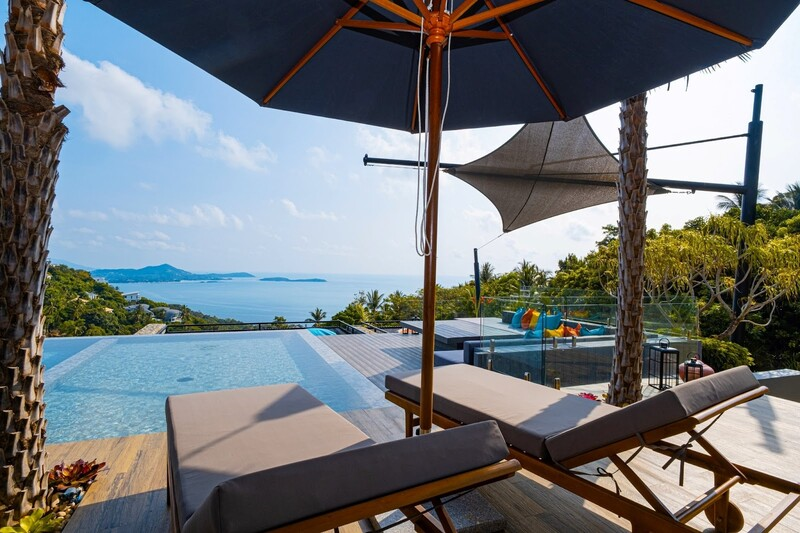 Promising Return on Investment (ROI)
Investing in real estate in Koh Samui is more than just acquiring a slice of tropical paradise; it's a strategic financial move. Here's why:
Rental Income:

As Koh Samui's popularity as a tourist destination grows, so does the demand for short-term rental properties. Luxury villas, condos, and even traditional Thai houses are being sought after by tourists. Depending on the location and type of property, owners can expect lucrative rental yields, especially during peak tourist seasons.

Capital Appreciation:

The intrinsic value of properties in Koh Samui has been on an upward trajectory. Data from

Conrad Properties

and other real estate experts suggest a steady appreciation rate, making it a solid long-term investment. As infrastructure improves and the island gains more global recognition, property values are set to soar even higher.

Diverse Property Portfolio:

From beachfront properties to hillside retreats overlooking the ocean, Koh Samui offers a diverse range of real estate options. This allows investors to diversify their portfolio, spreading risks and maximizing potential returns.
Affordable Luxury
Koh Samui redefines the concept of luxury living:
Value for Money:

Here, what you'd pay for a modest apartment in a major city can fetch you a villa with ocean views, private pools, and lush gardens.

Customization:

Many properties, especially those off-plan, offer customization options. This means you can design your dream home to your specifications.

Maintenance:

With the availability of affordable labor and property management services, maintaining your luxurious abode in Koh Samui won't be a financial strain.
State-of-the-Art Amenities
Living on an island doesn't mean compromising on modern comforts:
Healthcare:

Koh Samui boasts hospitals like Bangkok Hospital Samui and Samui International Hospital, which offer top-notch medical services, ensuring residents and tourists are well taken care of.

Education:

For families considering a move, international schools such as the International School of Samui offer curricula that meet global standards, ensuring a seamless transition for kids.

Connectivity:

Koh Samui's international airport, with its expanding list of direct flights, ensures you're always connected to major cities. Plus, the island's road and ferry networks are continually being upgraded for smoother commutes.
Foreigner-Friendly Property Laws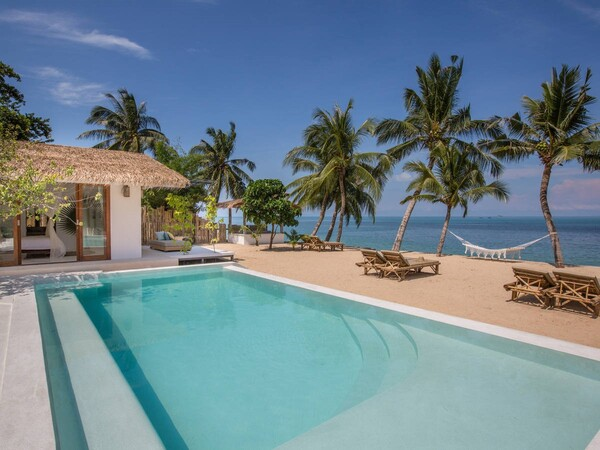 Thailand's property laws can be intricate, but Koh Samui stands out for its foreigner-friendly approach:
Leasehold Agreements:

While direct land ownership might be restrictive for foreigners, leasehold agreements (typically for 30 years, renewable) offer a practical alternative.

Setting Up Limited Companies:

Another popular route for foreigners is setting up a Thai Limited Company, which can legally own land. This provides an added layer of security and control over the property.

Professional Guidance:

With a plethora of experienced legal and real estate professionals on the island, navigating the legalities becomes a hassle-free experience. Firms like Conrad Properties offer end-to-end assistance, ensuring your investment is sound and compliant with local regulations.
With these expanded sections, the allure of Koh Samui as a prime real estate destination becomes even more evident. Whether it's the promise of solid returns, the luxury that doesn't empty your pockets, the modern amenities, or the accommodating property laws, Koh Samui truly offers a compelling package for potential investors.

A Vibrant Expat Scene
Koh Samui's expat community is diverse and welcoming. From weekly gatherings to cultural exchange programs, there's always an opportunity to meet like-minded individuals and forge lasting friendships.
A Gastronomic Delight
The island's culinary landscape is a delightful blend of traditional Thai flavors and international cuisines. Street food stalls, beachfront cafes, and upscale restaurants ensure that every meal is an experience.
Endless Adventures
Water Sports:

The island's marine life is rich and diverse, making activities like snorkeling and diving a must-try.

Land Adventures:

Jungle treks, waterfall visits, and temple tours offer a different perspective of the island's charm.
A Sanctuary of Peace
While Koh Samui is bustling with activity, it hasn't lost its essence. There are still countless spots on the island where tranquility reigns, allowing you to disconnect and rejuvenate.
Conclusion
Koh Samui is more than a destination; it's a promise of a life less ordinary. With its myriad offerings and the potential for both personal and financial growth, investing in property in Koh Samui is an opportunity that's hard to pass up. If you're ready to take the plunge, Conrad Properties is poised to guide you through every step.