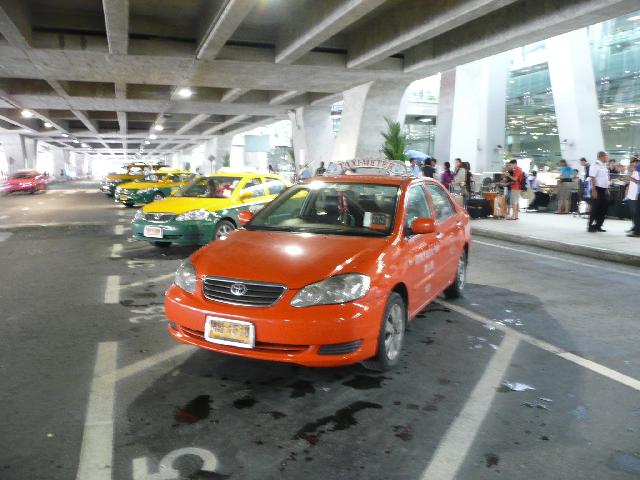 BANGKOK — On Tuesday night, taxi driver Suthee Inthorn was driving his passenger from Pattaya to Suvarnabhumi Airport to catch his flight back to Japan.
To his horror, Suthee said, he only realized when he arrived at the airport that the Japanese tourist was had been left behind at a roadside restroom he stopped to use earlier in the trip – some 100 kilometers away.
"He thought the tourist was napping in the car," Suvarnabhumi Airport police station chief Viroj Tudso said in an interview Thursday.
In a news conference earlier today, Suthee apologized the media for his mistake. Police said local rescue workers took the Japanese tourist, Iwai Yuzuke, to the airport in the time for his flight. Suthee will not face any charge or punishment because police said he didn't intend to strand the passenger.
"He didn't deliberately leave behind the passenger," Col. Viroj said. "It was a case of negligence. He also already apologized to the tourist."
Viroj said Suthee allegedly made a toilet stop in Bang Pakong district, then got on his car and drove away without realizing Yuzuke had also gone to the restroom. Suthee alerted authorities as soon as he discovered Yuzuke wasn't with him at the airport, the officer said.
Police brought Yuzuke to passport control just 30 minutes before his plane departed, Viroj added.