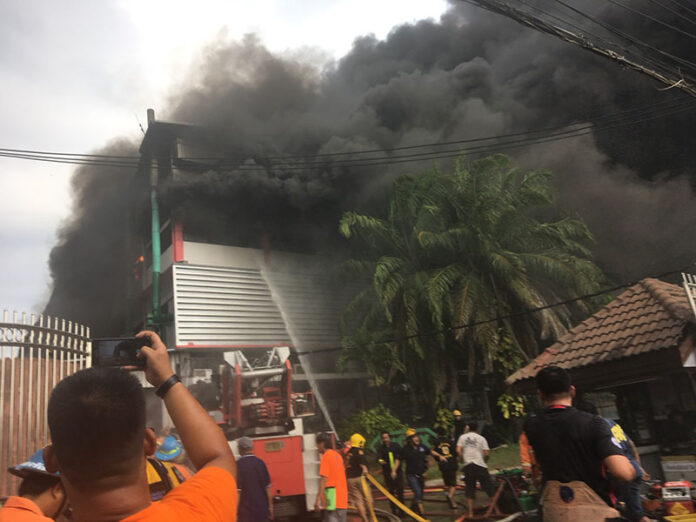 BANGKOK — A fire broke out Thursday in a factory in the capital's southwest, injuring two employees.
At about 2:15pm, a helmet factory in Soi Tha Kham 20 of the Bang Khun Thian district caught fire, which firefighters are attempting to extinguish as of publication time.
Employees were reportedly seen fleeing the building, which was engulfed in smoke.
Update: Huge Factory Blaze Still Raging Outside Bangkok
A policeman from Tha Kham Police Station said two people were being treated for smoke inhalation.