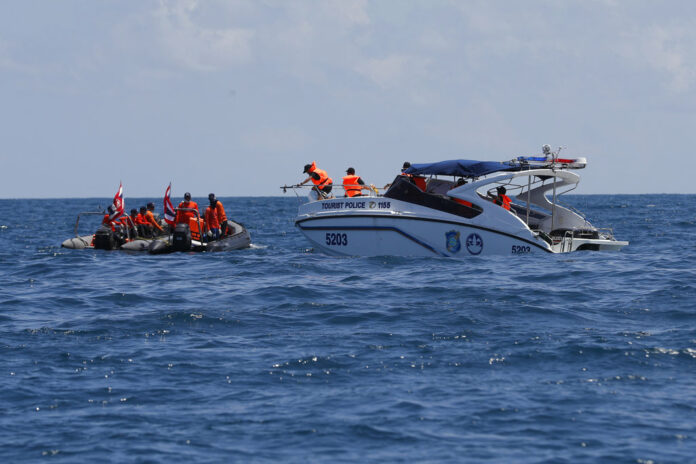 PHUKET — Thai authorities on Sunday began operations to salvage a tour boat that sank in a storm off the southern resort island of Phuket, killing 41 people, as they search for another 14 missing tourists, most of them Chinese.
French diver Laurent Couleau said that a pair of legs were seen dangling from beneath the hull when he and other divers entered the wreck of the double-decker Phoenix on Saturday.
He said authorities were lifting the boat up to shore in a bid to retrieve the body.
A navy official, Rear Adm. Charoenpol Kumrasri, told reporters that there were no more bodies inside the wreck. He said divers will continue to search areas surrounding the site while helicopters will scour the sea for the missing.
The disaster on Thursday, Thailand's biggest tourist-related in years, didn't appear to deter visitors, with dozens seen leaving on boats Sunday for island diving and cruise trips.
Police have said they may file negligence charges soon against the captain of the boat.
The boat, with 105 people, including 93 tourists, capsized and sank after it was hit by 5-meter (16-foot) waves.
Chinese President Xi Jinping has called for all-out search and rescue efforts, telling the Ministry of Foreign Affairs and Chinese diplomats in Thailand to take greater measures, and also urging Thai authorities to spare no efforts.
Many of the victims had been on group tours, booked in Phuket and China.