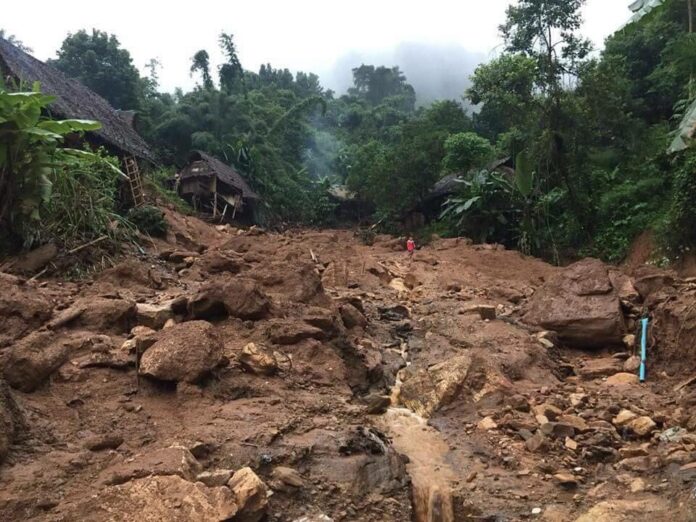 MAE HONG SON — The body of a 2-year-old girl was found Monday after a landslide swept through a refugee camp in Mae Hong Son province, with seven people still missing.
The search and rescue operation continued Tuesday for the mostly young children who went missing in flash floods and a landslide triggered by torrential rain Sunday in the Ban Mae La Oon refugee camp in the Sop Moei district.
Gov. Sakorn Roongruang vowed to keep up the search until all are found.
The landslide also left 15 people injured. At least seven homes were destroyed and 49 people displaced. Almost 700 people were affected by the disaster.
Officials said residents face food and clothing shortages as most of their belongings were swept away.
Sakorn said it takes hours for rescue teams to reach the community as many parts of the road are blocked.
He added that the authorities will find another area less prone to landslides to build new homes for affected residents.
Ban Mae La Oon, located about 7 kilometers from the Myanmar border, is home to more than 9,400 refugees – mostly ethnic minorities who fled violence in Myanmar – according to the UN Refugee Agency.
Update: This article has been updated with additional information about the missing children and comments from the provincial governor.