PATHUM THANI — Khaosod English reporter Pravit Rojanaphruk is inside Wat Dhammakaya on Friday, where officials from the Department of Special Investigations, or DSI, have just begun a search operation to arrest former abbot Dhammachayo. They were allowed inside to search for several hours on Thursday but came out empty handed. Dhammachayo is wanted on embezzlement charges. All times are local.
11:30am: This concludes our live coverage of search day No. 2 at Wat Dhammakaya. Thanks for visiting Khaosod English.
11:20am: Reporter Pravit Rojanaphruk is exiting Wat Dhammakaya.
11:13am: The DSI has asked reporters to leave the temple grounds and says it will continue the search for Dhammachayo without reporters observing.
10:52am: Monks and followers take part in a mass prayer session, reciting and chanting verses.
10:21am: Monks look through boxes of keys as investigators ask for more rooms to be opened inside the Centennial Building room.
10:13am: Special investigators enter the Centennial Building and resume their search. The entire area is swept for clues, drawers and closets included. Dhammachayo remains at large.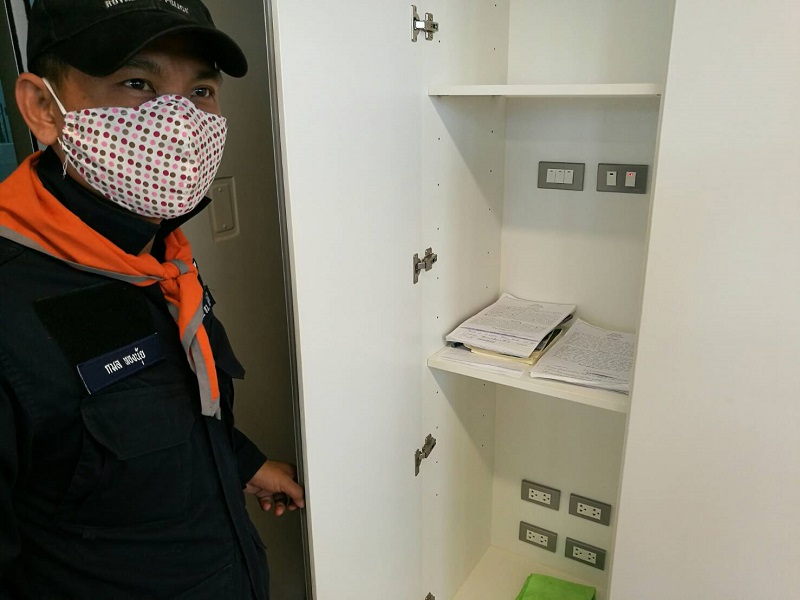 10:01am: Spokesman Phra Pasura Dantamano says they do not know the whereabouts of former abbot Dhammachayo.
Dantamano defends the integrity of the temple, saying he has witnessed its growth since its very humble beginnings.
9:50am: Reporter Pravit Rojanaphruk is live as he interviews Dhammakaya temple spokesman Phra Pasura Dantamano.
9:32am:  DSI senior officials issue orders to divide the search party and look for Dhammachayo in different areas.
Wat Dhammakaya extends across a vast area of 3.7 square kilometers.
The DSI said it only searched a small portion of the sprawling temple campus Thursday.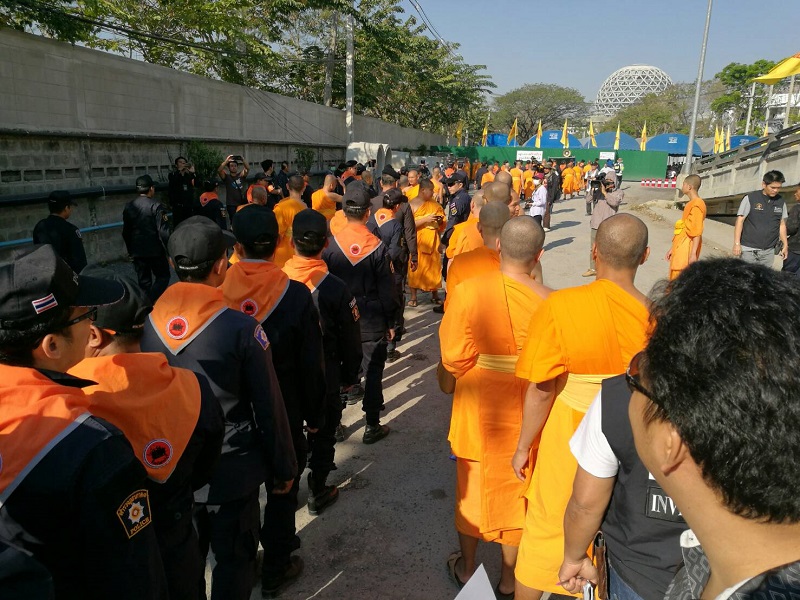 9:20am: The search for former abbot Dhammachayo begins again Friday. A party of special investigators is seen queuing up as they make their way into temple grounds, surrounded by monks and devotees.
9:11am: Khaosod English reporter Pravit Rojanaphruk is live at Gate 4 of Wat Dhammakaya.
Reporting/writing: Pravit Rojanaphruk, Todd Ruiz, Lobsang Dundup Sherpa Subirana, Chayanit Itthipongmaetee
Related Stories: