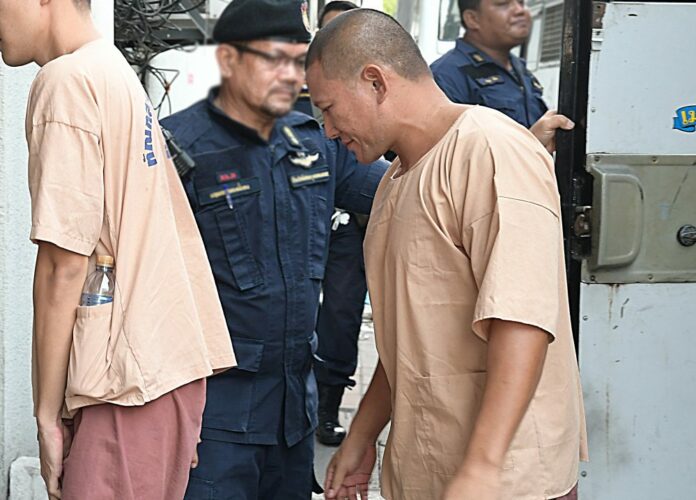 BANGKOK — A Laotian man dubbed the "biggest drug lord" in Thailand's northeast was sentenced Tuesday to life in prison.
The Criminal Court sentenced Xaysana Keopimpha this morning after he was convicted on a variety of narcotics charges, including distribution, trafficking and possession.
Xaysana's sentence was reduced from death for his guilty plea.
The 42-year-old had been wanted by authorities for running a transnational drug network operating in several parts of Isaan and in Laos.
Acting on a tip, police arrested him in January 2017 at Suvarnabhumi Airport when he arrived on a flight from Phuket. In the months that followed, several Thai celebrities became implicated in laundering Xaysana's money. the back of a tip off as soon as he landed in Suvarnabhumi Airport on a flight from Phuket.
Related stories:
'Benz Racing' Charged For Lambo Link to Laos Drug Lord
'Benz Racing' Denies Having Connections to Laotian Drug Lord
'Benz Racing' Surrenders to Narcotics Cops
Soap Star's Husband Investigated for Laundering Drug Money