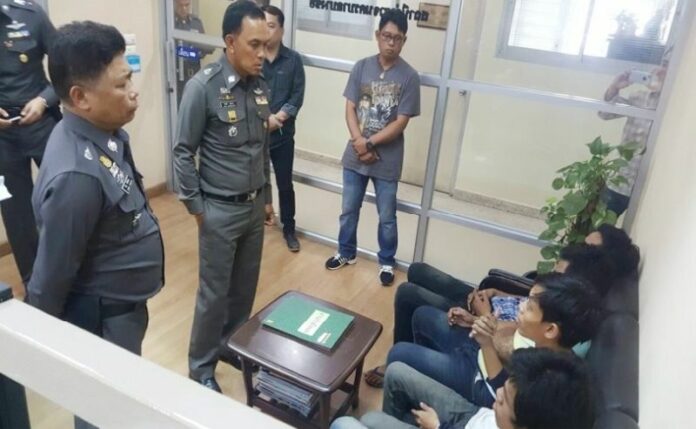 BANGKOK — Four men were arrested on Thursday and charged with sexually assaulting and killing a 19-year-old student at a hotel in Phayathai district.
Police said the four suspects have confessed to sexually assaulting the victim Wednesday night while she was unconscious. She died of heart failure during the assault, according to police.
The four were named as Thawatchai Bupphamatanang, 28; Khettawan Wiwattananont, 21; Kongkrapan Sankhameenoi, 21; and Khanakorn Thong-em, 19.
Witnesses said the victim appeared intoxicated when she was brought to the hotel by four men, according to the police report.
The suspects are charged with aggravated sexual assault resulting in death, the maximum penalty for which is death.
Police identified the victim as a 19-year-old student enrolled at a college in Bangkok, and one police officer said the victim's family had requested privacy.
"Relatives of the victim do not want to give details to the media," said Maj. Gen. Charoen Srisasalak, a division commander in the Bangkok police force.
Charoen said the four suspects were sent to court for a custody hearing on Thursday where they were denied bail.
Related stories:
Rape-Murder of Teacher Sparks Public Fury, Again
Justice Ministry Rules Out Death Penalty For Rapists
Murder and Rape Reignites Death Penalty Campaign