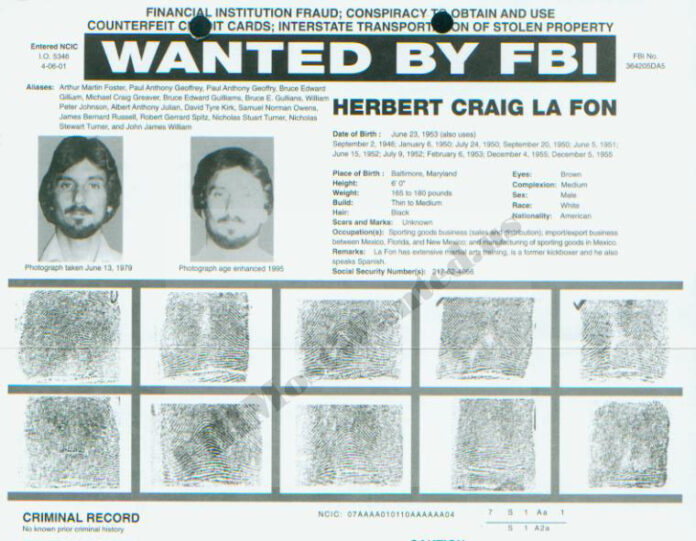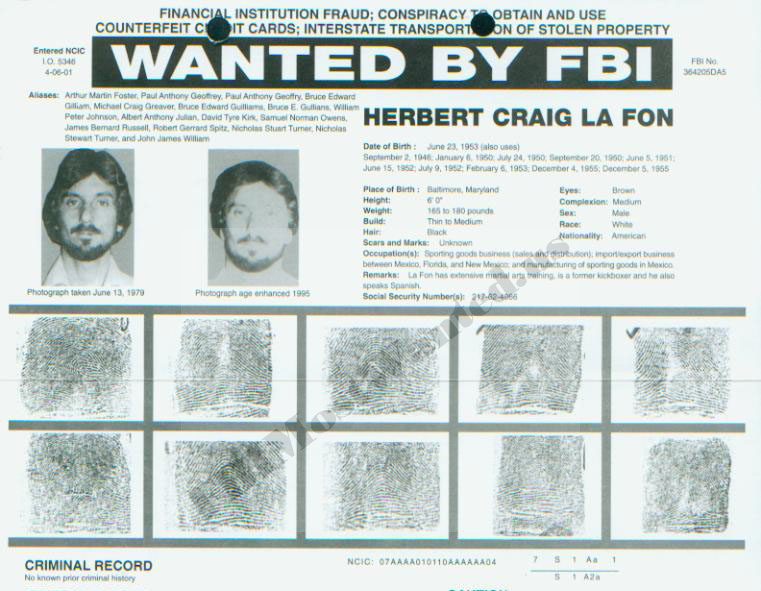 BANGKOK — One was an oil exploration specialist who resigned from an executive-level position at a Texas-based energy firm and moved to Southeast Asia eight years ago. Another was settled here with a Thai wife and young child.
The third man, suspected of shooting a Thai cop and keeping a frozen body in a freezer, seems to have been on the run from the FBI for nearly four decades.
While officials continue piecing together information about the three foreign men arrested in a raid on a forgery ring that unexpectedly turned up a dismembered, frozen corpse, other details have emerged about the three men now confirmed to be Americans.
Read: Suspected Forgers' Frozen Body Thought to be Older Western Man
Police on Wednesday said the suspected shooter, whose identity eluded them the longest, was not the Briton or American named in passports he carried, but actually 63-year-old American Herbert Craig La Fon.
"We talked to FBI and confirmed that all of them are American nationals," said Lt. Gen. Nutthorn Praosunthorn, chief of the Immigration Bureau.
He said his identity was confirmed with the help of his fingerprints and family back in the United States.
Police on Tuesday search the house in Phra Khanong's Soi Sukhumvit 56 where a dead man was found in the refrigerator.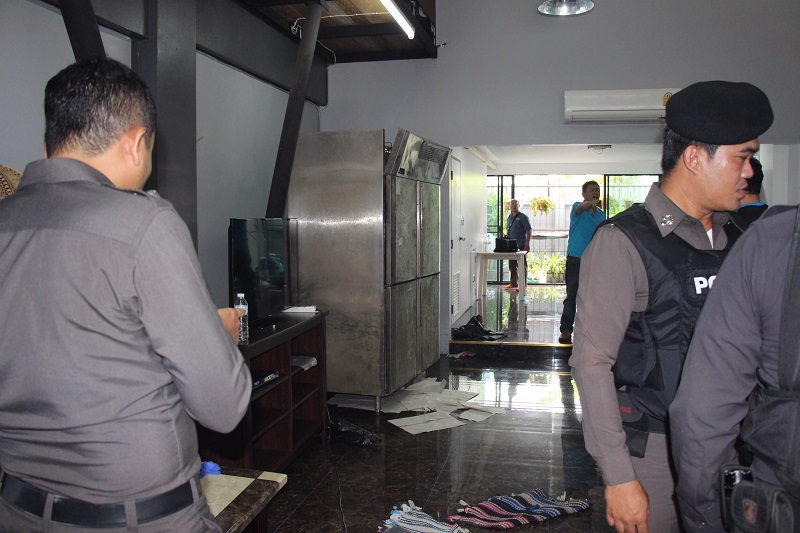 U.S. public records indicate La Fon, originally from Baltimore, went on the run after being accused of credit card fraud back in 1979. The charges were dismissed 20 years later after an important witness died, but he remained a wanted man. A 2001 FBI bulletin listed him as armed and dangerous and included an extensive list of aliases.
Police on Tuesday said a former neighbor of La Fon's said he saw him move out some months back lugging the same freezer in which another older, Western man's frozen remains were found Friday in the raid on a Phra Khanong shophouse.
Immigration Bureau chief Nutthorn said they were not yet able to confirm La Fon's immigration status.
Another of the suspected forgers, 66-year-old James Eger, is listed on his LinkedIn profile as chief consultant with a Hong Kong-based New Times Energy Corp. A bulletin announcing his resignation from the position of CFO at Continental Energy Corp. of Dallas, Texas, was published in 2008. It said he was relocating to Southeast Asia to pursue business in "palm oil plantations and the conversion of crude palm oil to biodiesel."
Nutthorn said Eger traveled in and out Thailand 148 times in the past three years and had applied for a permanent visa. He was in the country legally.
Police said the youngest of the three, 33-year-old Aaron Thomas Gabel, was married to a Thai woman named Sudarat Gabel. Attempts to reach Sudarat were unsuccessful.
None of the three had been wanted for arrest in Thailand, Nutthorn said.
The least is known about the man found in the freezer. Police suspect he was cut up with an electric saw but have been unable to ID the body beyond saying it was that of an older white man.
The three suspects were arrested Friday when police went to raid a suspected passport forgery ring on Soi Sukhumvit 56. That's when La Fon allegedly shot a tourist police officer and the body was discovered. The officer survived and is recovering.
Police also found firearms and drugs.
The three suspects have been charged with concealing a corpse, possessing drugs and counterfeiting passports. La Fon is charged with attempted murder of a police officer.
Police are still investigating the case.
Additional writing and reporting Todd Ruiz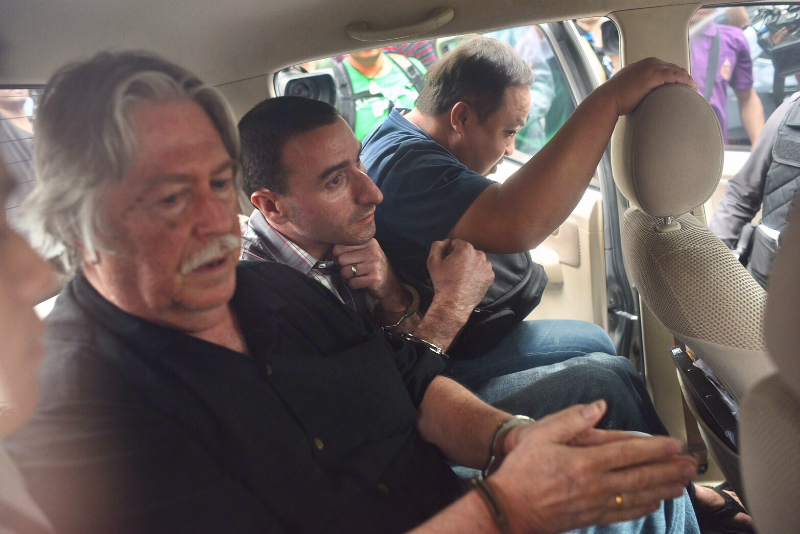 Related stories:
Suspected Forgers' Frozen Body Thought to be Older Western Man
Police Can't ID Suspected Farang Forgers Or Their Dead Body
Foreigners Arrested After Raid on Forgery Ring Leads to Body in Fridge