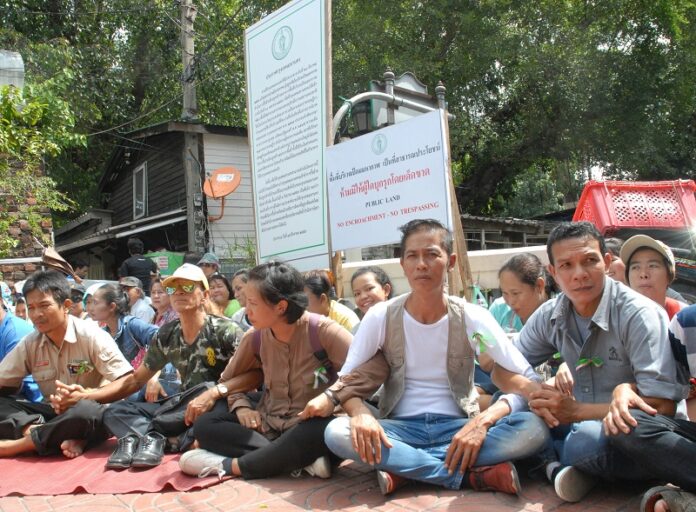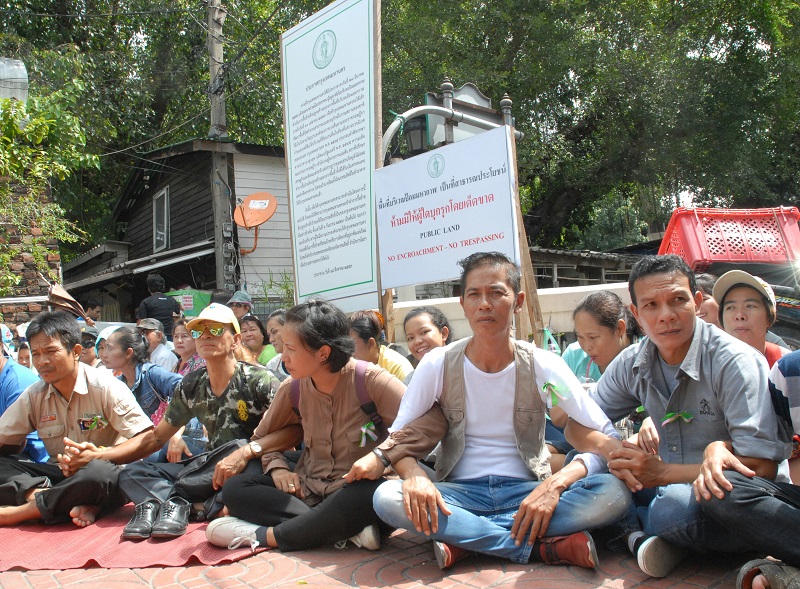 BANGKOK — Mahakan Fort residents blocked three entrances of their community Wednesday morning to prevent further homes from being demolished.
The human blockade started at about 9am at Pom Mahakan and continued into the afternoon to stop the city from taking down the home of a family who agreed to leave. The family had to seek police help to leave with their possessions later in the afternoon.
Community leaders said they didn't want them to leave while they were still negotiating with the city to save their homes.
Community leader Thawatchai Woramahakhun said the family was asked only to remove their possessions without abandoning their home for demolition.
"They want to leave, we let them leave," Thawatchai said by phone Wednesday afternoon. "But no way we're going to let them demolish the house. [The city] broke our agreement, and we can't allow that happen."
Under a compromise reached earlier this month, City Hall agreed to only dismantle 12 homes whose owners had agreed to leave while negotiations continued in the decades-running land dispute.
However 16 homes have been torn down since Sept. 4 and the city planned to demolish 10 more this week.
Community representatives and city officials will meet again Oct. 5.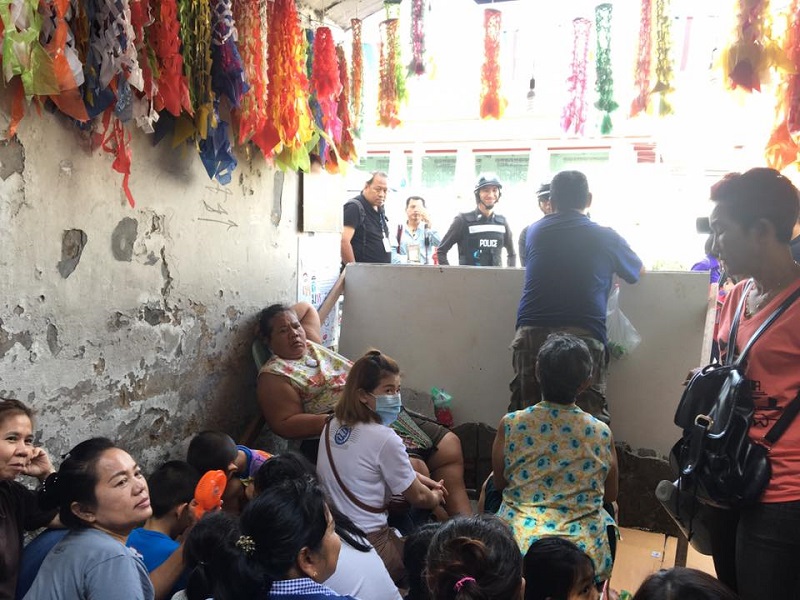 Related stories:
Pom Mahakan Rallies Public Against Imminent Eviction Saturday