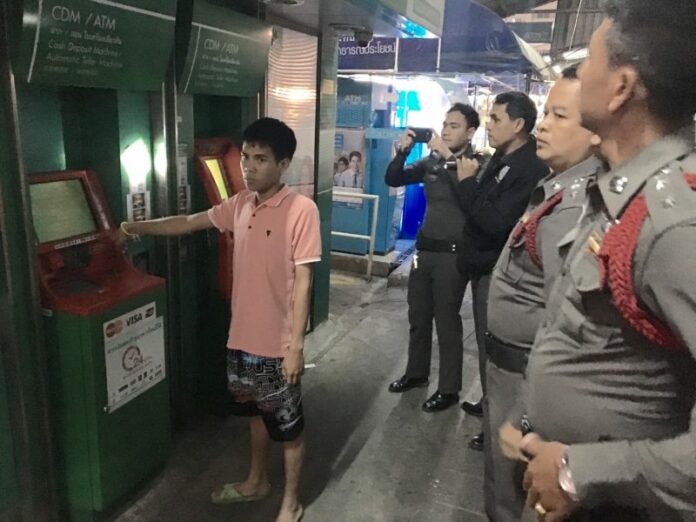 BANGKOK — A man alleges he was abducted, assaulted and robbed of 80,000 baht by men wearing police vests early Tuesday morning northern Bangkok, a story that police are not fully buying.
Srawut Pungprasop, 18, said he was depositing money at a Kasikornbank ATM at about midnight in Thanommit Market in Bangkok's Bang Khen district when two men threw him into a van with two other men who punched him, robbed him, and then tossed him out out.
Police however are skeptical of his account.
"The money depositing function at the ATM is open from 6am to 10pm. This conflicts with his testimony that he was robbed after 11pm. When the police arrived there past midnight, the ATM was clearly closed," Capt. Anusorn Pratumtong of Khan Na Yao Police Station said Tuesday morning.
Anusorn said police were on the way to pull CCTV tapes to see if Srawut's testimony held up, and would charge him with filing a false report if it did not.
According to Srawut, the four men were in their 30s, 170 centimeters tall and wearing t-shirts and jeans with black vests silk with "Police" printed on the back. Srawut said he was depositing 80,000 baht for his sister, who earned the money as a race car track pretty, or promotional model.