SAMUT PRAKARN — A man was arrested and charged with possession and illegal sale of protected bird species Saturday, park officials said Monday.
Police and wildlife officials on Saturday raided the house of Theerapong Bamrungchart, 29, to find nine endangered species of eagles after tracking him down through online channels.
"He sold the adults for about 13,000 baht and eaglets for 3,000 baht. He would buy the birds from locals before selling them online," Navee Changpirom, environmental academic from the national parks department said.
Officials seized one adult changeable hawk eagle, one adult Blyth's hawk-eagle and seven Brahminy kite eaglets, worth a total of 52,300 baht from Theerapong, who would sell birds of prey on the Thai Pet Online, Talung Gimyong and Truck 2 Hand websites.
Navee, who was at the raid, said Theerapong kept the fledglings in baskets, while the adult birds would be tied to a perch from their feet.
"He said he fed them poultry because the thought pork had too many hormones for the birds, or something," Navee said.
All three species of eagles are protected under Thai law, added Navee. Theerapong has been charged with illegal possession and trafficking of a protected species, a crime punishable by up to four years in jail and / or a 40,000 baht fine.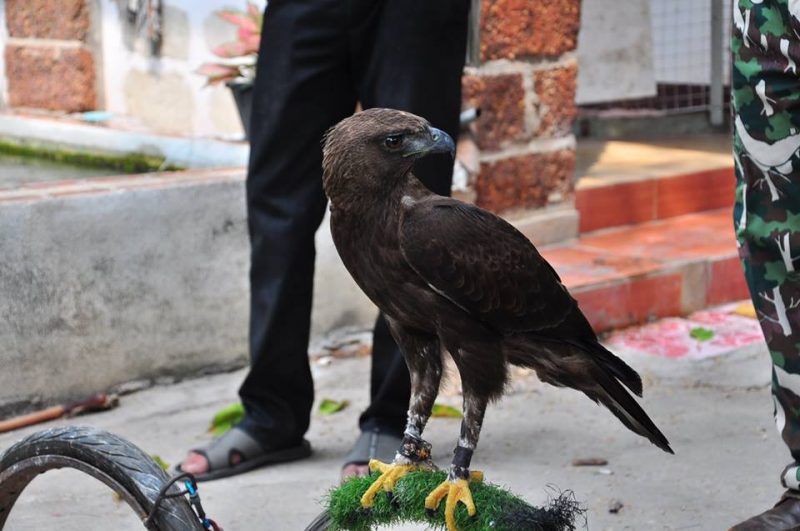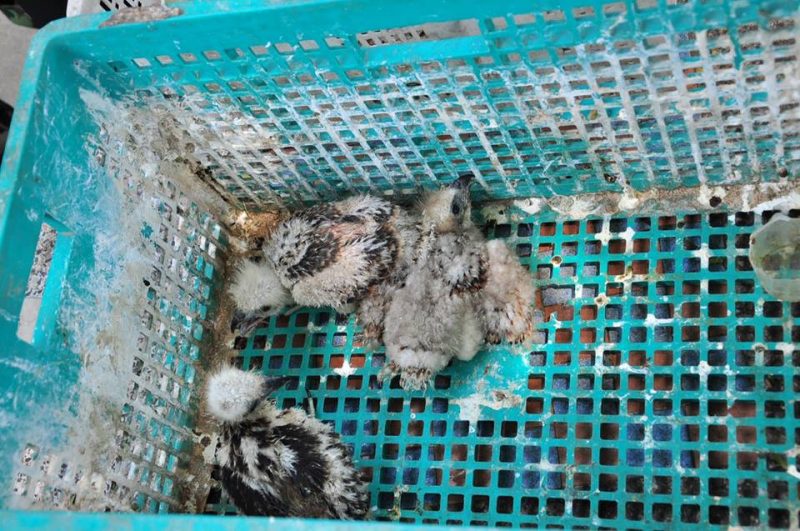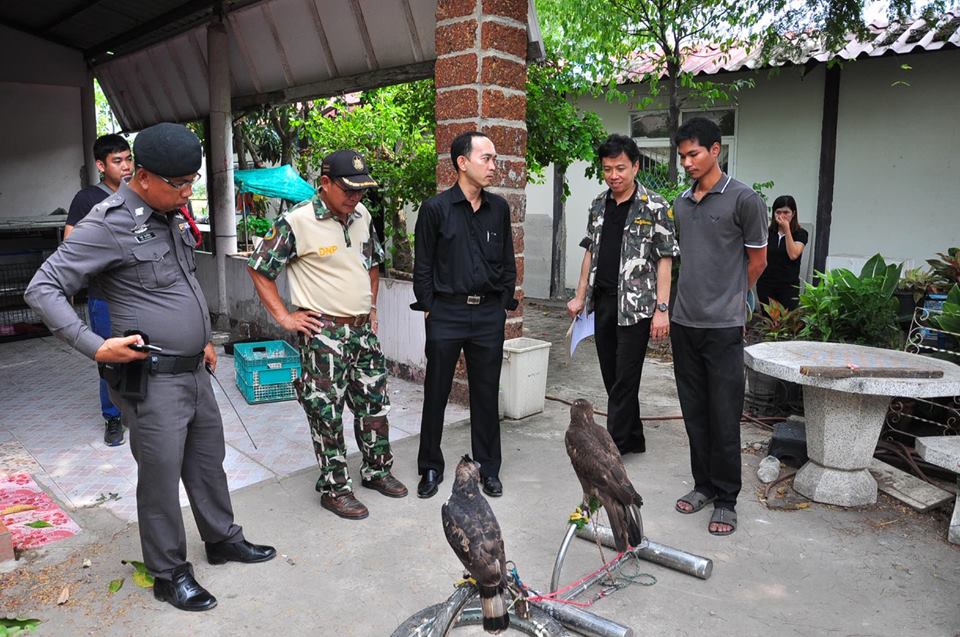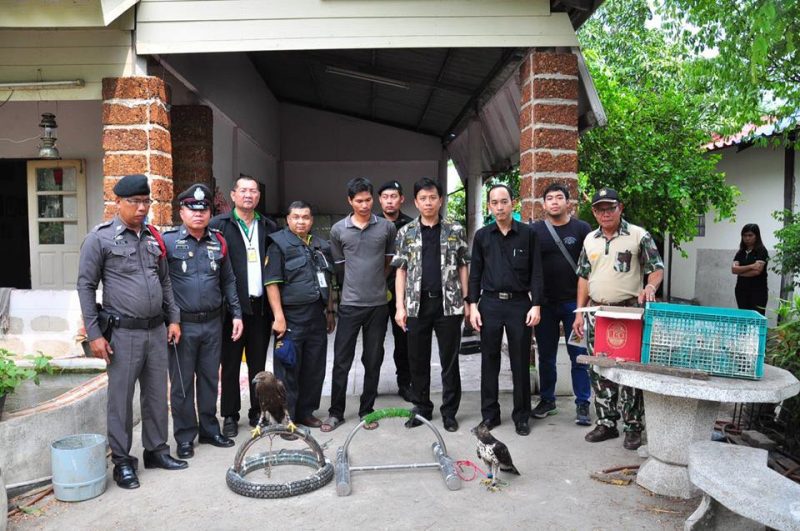 Related stories:
Bangkok Woman Busted Selling Slow Lorises via Facebook
Forest Ranger Sacked For Poaching in His Own Forest
Wildlife Officials Hunt Poachers Who Shared Kills on Facebook