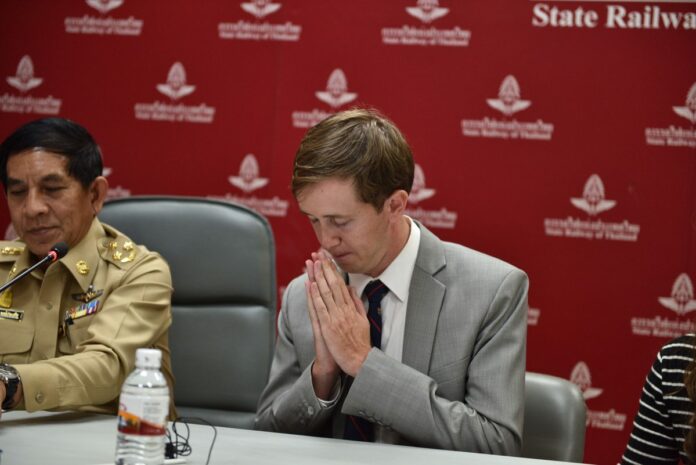 BANGKOK — A controversial American YouTuber who was slammed for flattening coins on train tracks was charged Monday with railway obstruction and trespassing.
The charges for minor misdemeanors against Nathan Bartling, or "My Mate Nate" – for a video in which he is seen trying to flatten coins by taping them to train tracks – were revealed Monday at the State Railway of Thailand, where he held a press conference together with police and railway officials to apologize.
Read: 'My Mate Nate' Slammed for Flattening Coins on Train Tracks
Bartling, 23 – who makes prank videos in Thai and whose YouTube channel has more than 3 million subscribers – uploaded the video on Friday, the hazardous nature of which drew widespread internet criticism and prompted authorities to investigate his actions.
"I could get on a plane and go home right now, but I want my followers to see that I'm not escaping my problems," Bartling said in Thai in a news conference Monday afternoon. "Everyone makes mistakes, but I feel sad that my mistakes are aired out for the public. This is just a small mistake but I'm surrounded and beat up because of it."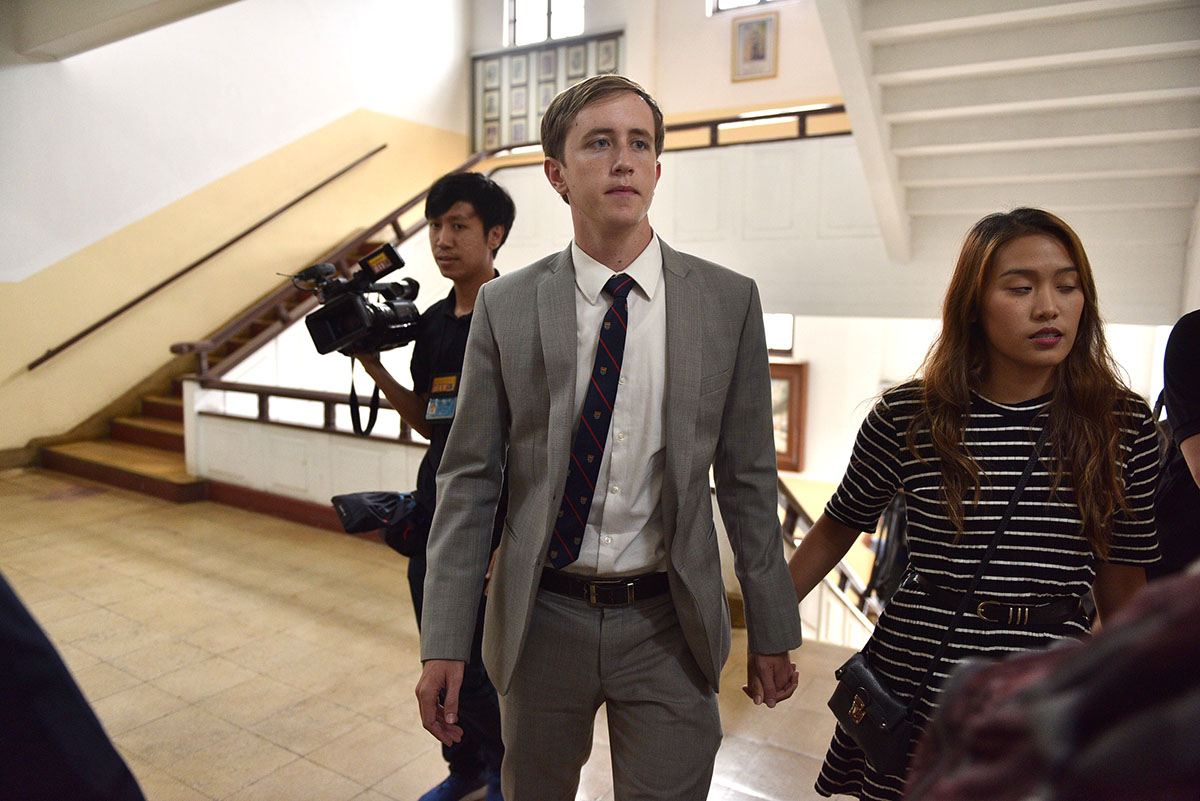 During the conference, Bartling confirmed that he had a visa to allow him to stay in Thailand, as well as a work visa under My Mate Nate Studios Ltd.
Immigration officials took Bartling to a room where a discussion was held in private.
Bartling said he would "take responsibility" for his actions and make more videos to "improve State Railway's image."
Police Col. Alongkorn Sirisongkram and attending officers on Monday afternoon inspected the area where Bartling flattened the coins under the Bangkok-Chonburi Motorway near Ban Thap Chang Train Station in Prawet district.
Police found 38 coin imprints on the tracks, as well as a 20-cent Hong Kong coin nearby, which Alongkorn says he believes Bartling and his crew dropped while they were filming the video. "We will gather evidence and summon Nathan to hear his charges within three days," Alongkorn said, adding that two other crewmates of Bartling will also be investigated.
"Who wants to do this to himself? Who wants to be afraid to leave their own house or lose their appetite? When I walk down the street, people stare and whisper," Bartling said in response to a question asking if he had made the video to increase his fame.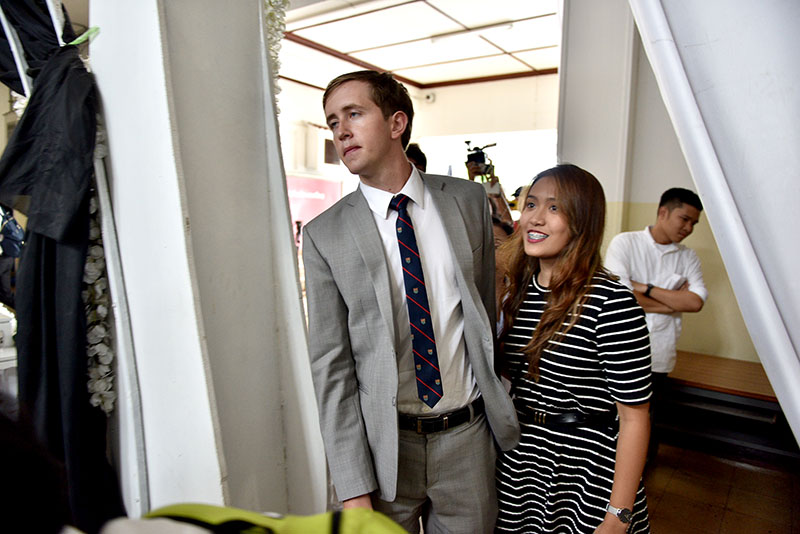 "He has done wrong, but he has shown that he will repay society by doing good later, like by using YouTube in the right way," Thanongsak Pongprasert, the state railway's deputy director said at the conference.
"I feel sad because in the past three years I have made 450 clips with content promoting Thai tourism to foreigners or videos about science, and only did wrong in a couple of clips," Bartling said. "I don't understand Thai society and why I get criticized so much."
Bartling said he would now consult with lawyers and advisors before releasing clips.
Alongkorn added that a potential charge against Bartling for animal cruelty was also still under investigation.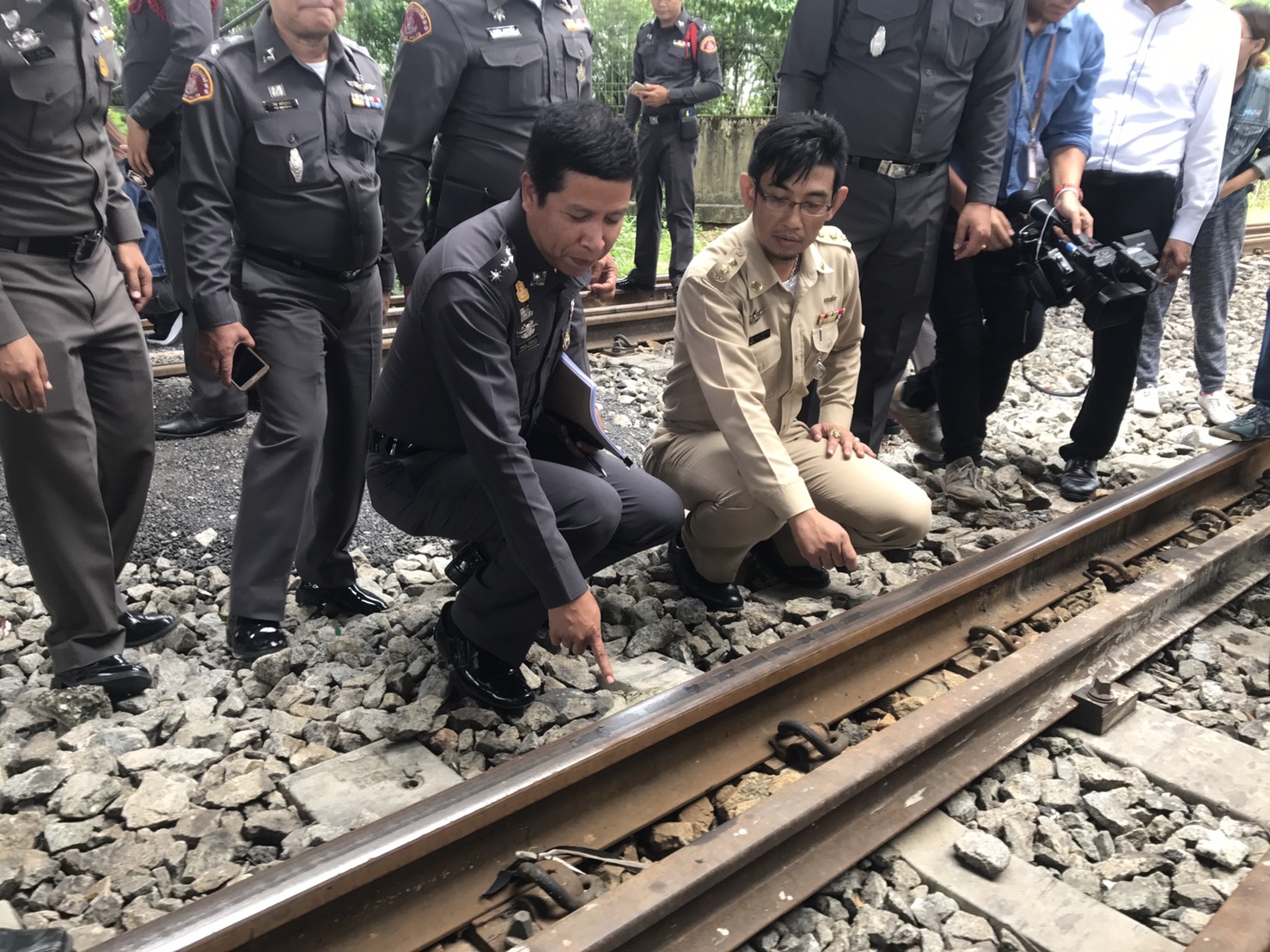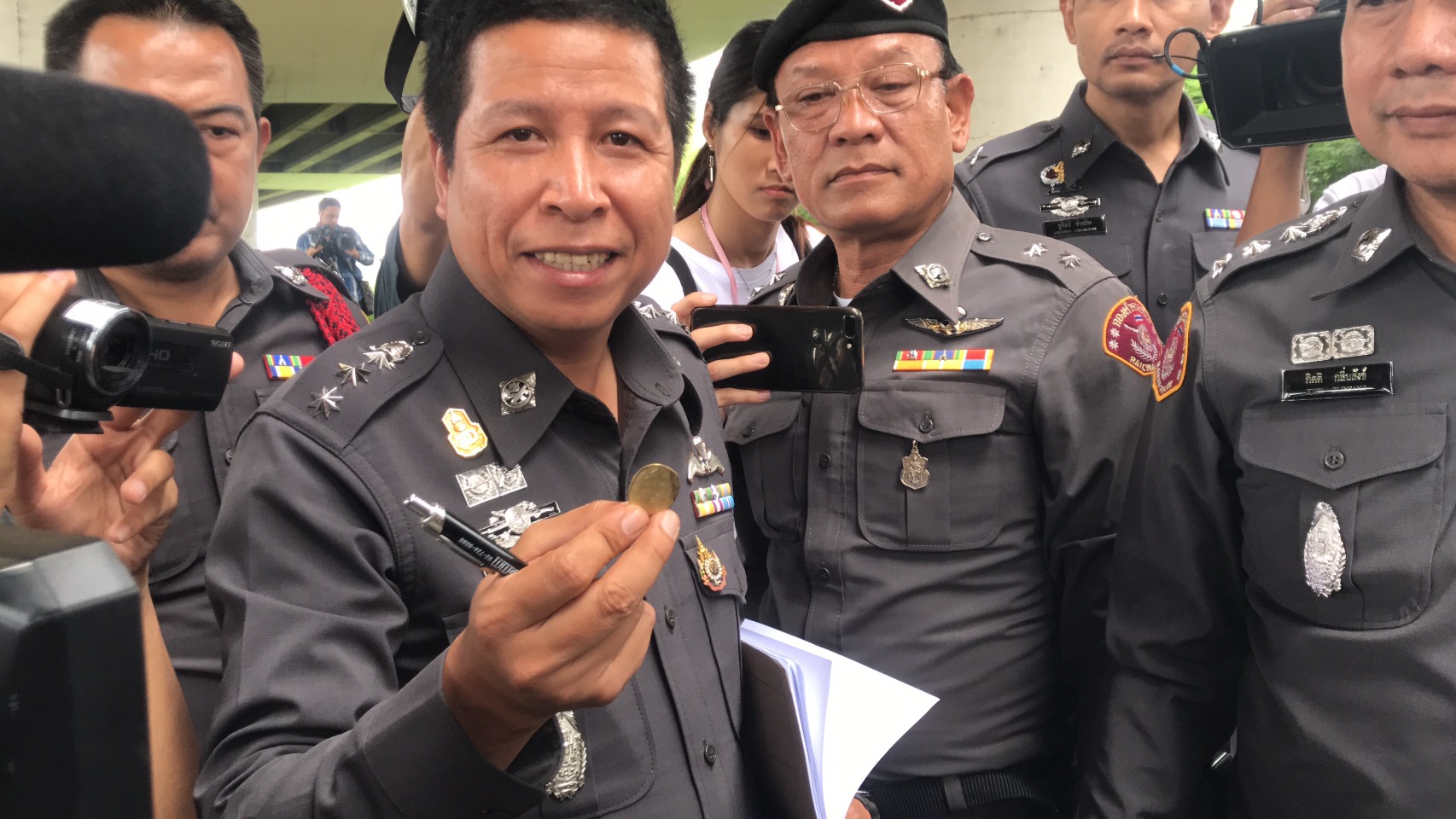 Related stories:
'My Mate Nate' Slammed for Flattening Coins on Train Tracks
Police Investigate YouTuber for 'Cat vs. Scorpion' Animal Cruelty