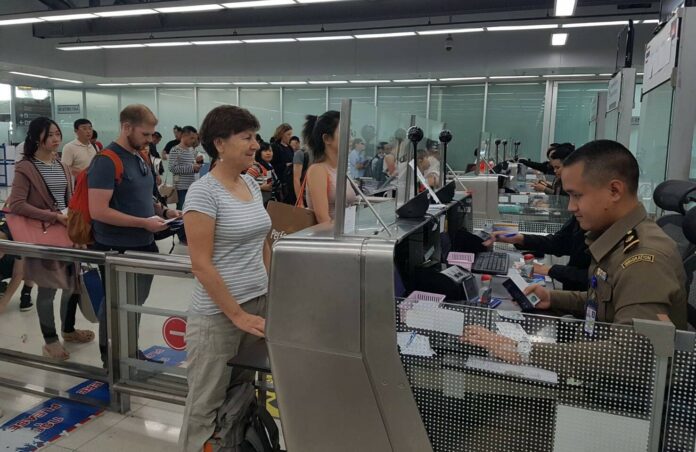 BANGKOK — More than 3,600 foreigners with criminal records have been arrested at or turned away from five major airports in the first six months of the year, immigration police said Sunday.
In what was described as a national security effort, immigration officers at Suvarnabhumi, Don Mueang, Phuket, Chiang Mai and Hat Yai international airports arrested 156 foreigners wanted for criminal offenses including those suspected of transnational crimes between January and June, according to police spokesman Col. Choengron Rimpadee.
More than 3,400 foreigners deemed to "pose a risk to public order" were also turned away. Most were from South Asian countries and suspected of trying to enter the country to work illegally, Choengron said.
He also said 30 of them had sexual assault-related records, and refusing entry would "protect the nation's image regarding human rights violations" and counter the reputation that Thailand, a popular destination for commercial sex services, is a "sex country."
He added that the number of passengers arriving at the five airports during the first half of this year reached nearly 18 million, a 31 percent increase compared to the same period last year. 14 million of the total were foreigners, and Suvarnabhumi airport welcomed the most visitors – 10 million arrivals.
The bureau expects visits in the second half of the year to continue expand by another 5 percent.