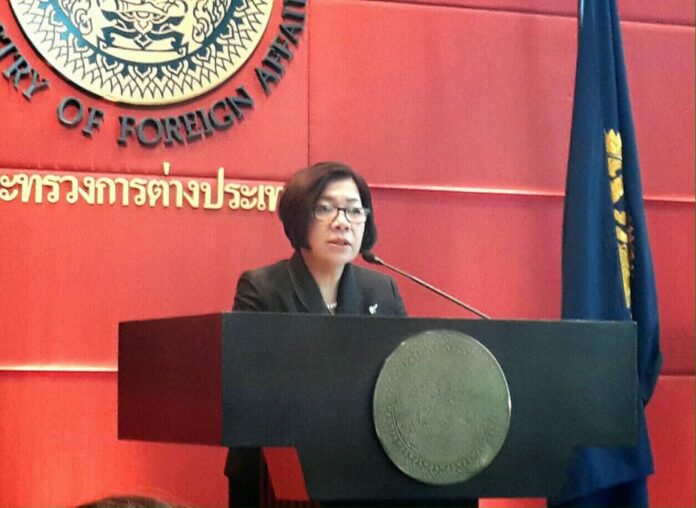 BANGKOK — Thailand warned its citizens living in Seoul, South Korea, not to break the law after the number of Thais in prison there reached 200.
Busadee Santipitaks, director general of the Department of Information and Foreign Ministry Spokesperson, said Friday that the Thai embassy in Seoul had warned them after receiving reports of more crimes taking place, adding that Thailand's reputation is being negatively affected.
Crimes committed ranged from human trafficking and illegal employment, to brawls, gambling, illegal loans and drug trafficking and consumption.
Busadee said the number of Thais being detained in South Korea is on the rise and that the discovery of drugs sent via parcels from Thailand had led to greater scrutiny from authorities in Seoul.
She said the embassy urged Thais in South Korea to be law abiding and maintain a good reputation for the kingdom, suggesting however that many also engage in lawful activities such as local language training, medication, merit making and public volunteerism.