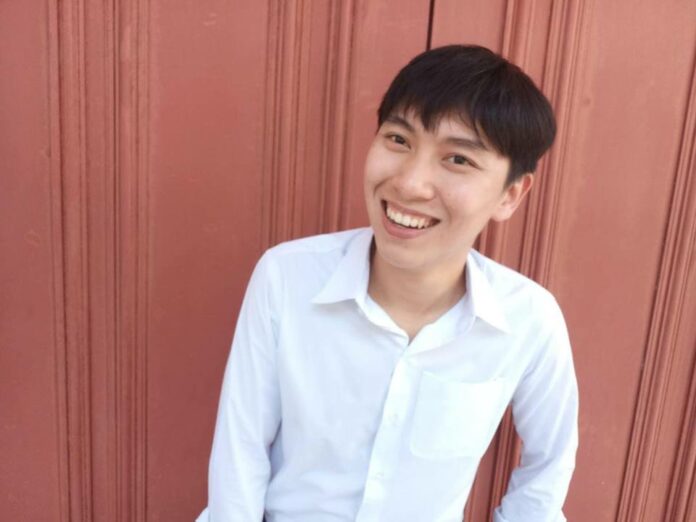 BANGKOK — Police are weighing criminal charges against a man accused of passing himself off as an elite university student after the school filed a complaint to the authorities.
A Chulalongkorn University legal representative alleged to police Thursday that Sakol "Boy" Aiemsaard broke three laws: impersonating a state university student by wearing its uniform, violating the Computer Crime Act by uploading false information online and document fraud.
Lt. Preecha Khemsiri of Pathum Wan police said Friday that police are investigating the case to see if Sakol may be charged. He first came to public attention in September when he was accused of falsely claiming to be enrolled as a Chula economics student.
He denies all accusations of wrongdoing, explaining that the venom directed against him is the result of a misunderstanding.
Ariya Tongpeerapan, the university legal rep, said that Sakol broke the law by wearing a university uniform in photographs posted to his now-private Instagram account, leading others to believe he was a student and damaging the university's reputation.
Sakol also allegedly claimed to be an enrolled student when he signed up to join the school's spirit team. Ariya said that amounted to fraud.
Earlier this month, Sakol told reporters he had never falsely implied that he was a Chula student. He filed counter-complaints against two Burapha University students who went public with allegations Sakol had stolen class funds.
Related stories:
'Boy Sakol' Denies Impersonating Student
Chula 'Student' Exposed for Years of False Enrollment Claims