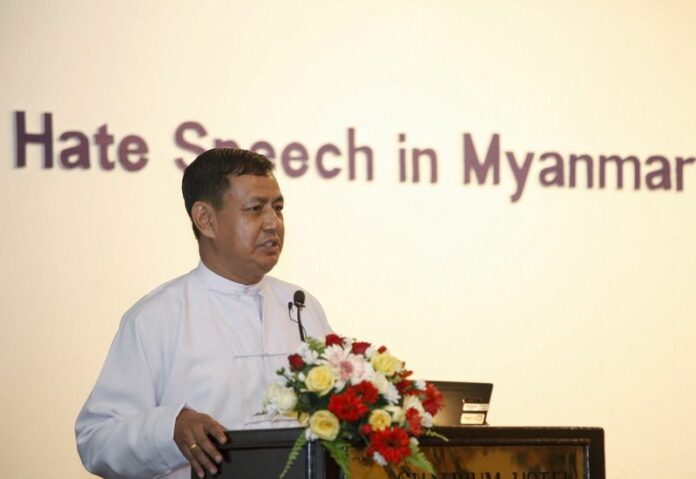 YANGON (DPA) — Myanmar's presidential spokesman personally apologized to opposition leader Aung San Suu Kyi for his wife's personal attack on Facebook, local media reported Saturday.
The wife of deputy information minister Ye Htut shared a post with a faked photo of Suu Kyi wearing a Muslim headscarf under the title "Woman of the Week."
"I apologized to Daw (Mrs) Aung San Suu Kyi when we met in parliament, and she said it was not a problem. I thank her for understanding me," Ye Htut said.
Ye Htut had earlier issued an apology on Facebook, saying, "We have to take care with the posts that we 'like' and share, for there may be hateful posts and defamation. Apologies to those who respect and support Daw Aung San Suu Kyi and to those who visit my Facebook for my failure."
The British Broadcasting Corporation has dubbed Ye Htut as "Facebook minister" for his enthusiasm for social media.
Suu Kyi was kept under house arrest for nearly 15 years until her release in late 2010, becoming one of the world's most prominent political prisoners.