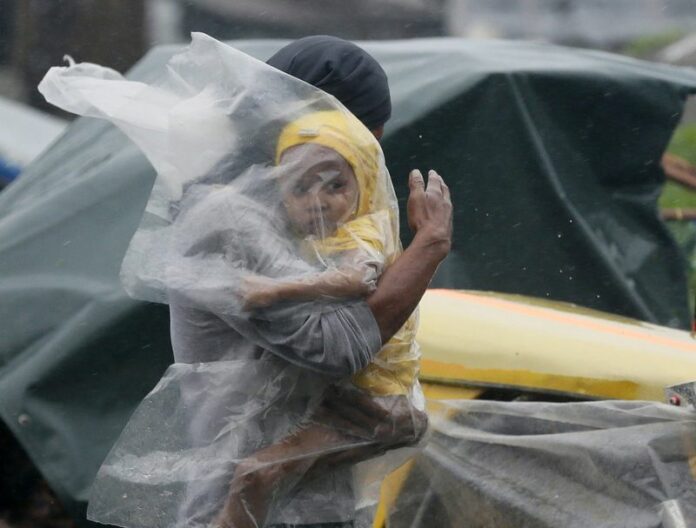 By Girlie Linao (DPA)
MANILA (DPA) — The strongest storm to hit the Philippines this year killed 38 people and left millions without power for a second day, disaster management officials said Thursday.
Most of the deaths were caused by toppled trees, collapsed structures and other debris whipped up by typhoon Rammasun's winds of up to 150 kilometres per hour (kph), the national disaster risk management agency said.
Eight people were missing, including three fishermen that went out to sea despite the storm warning, the agency added.
More than 1.8 million people in Manila and nearby provinces were without electricity for the second day, according to the Manila Electric Company that supplies power to the areas.
Millions more were also without power in the eastern provinces of Albay, Sorsogon, Camarines Sur and Camarines Norte, said Energy Secretary Jericho Petilla.
"An estimated 1,500 electrical poles were damaged and it will take two weeks to repair all," he said.
"It wasn't as bad as Yolanda, where we had to start from scratch," he added, referring to super typhoon Haiyan by its local name, which wiped out communities and destroyed key infrastructure.
Many parts of the eastern and central Philippines are still recovering from Haiyan, which killed more than 6,200 people and displaced over 4 million in November.
Rammasun, locally called Glenda, slammed into the country's eastern coast with gusts of up to 185 kilometres on Tuesday. It passed over Manila and forced schools, government offices, banks, the airport and transport systems to shut down on Wednesday.
More than 420,000 people were displaced in the affected areas, where the typhoon uprooted trees, ripped off roofs, triggered landslides and floods.
Classes in most schools were still suspended in Manila to give time for emergency teams to clear roads of trees, branches and other debris.
"We're concentrating on major roads to make them passable," said Francis Tolentino, chairman of the Metropolitan Manila Development Authority. "We have to pick up the pieces quickly to normalize the situation in Manila."
The weather bureau said Rammasun was already out of the Philippines on Thursday, but a new low pressure area has been monitored east of the southern region of Mindanao.