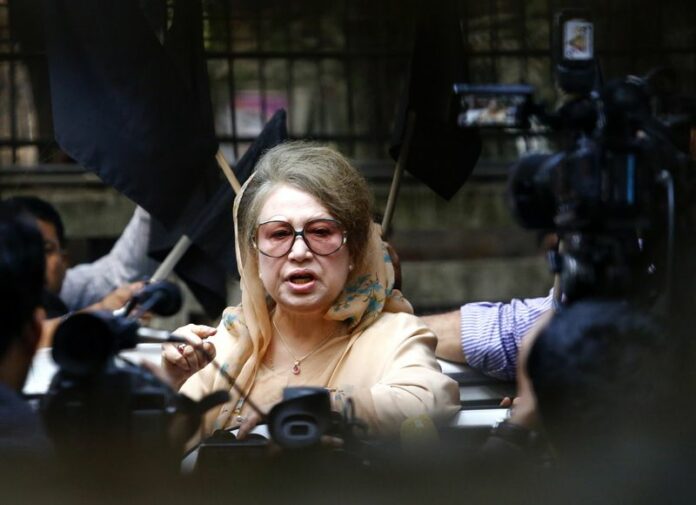 DHAKA (DPA) — A Dhaka court Wednesday issued an arrest warrant for former prime minister Khaleda Zia after she repeatedly failed to appear in court to face graft charges, court officials said.
Judge Abu Ahmed Zamadar issued the warrant for Zia, the chief of the opposition Bangladesh Nationalist Party, whose supporters have been staging a transport blockade.
Zia had skipped court proceedings 56 times since the trial process began in 2011, prosecution lawyer Mosharraf Hossain Kajal said.
She is accused of embezzling about 664,000 dollars from two charities during her tenure in office between 2001 and 2006.
Zia, her son Tarique Rahman and some political deputies deny taking the money from two charities, the Zia Orphanage Trust and Zia Charitable Trust.
Defence lawyer Sanaullah Mia said Zia could not appear before the court on security grounds amid a nationwide transport blockade and general strike.
Zia called an indefinite transport blockade in early January after she was prevented from joining a rally in Dhaka on the first anniversary of an election she boycotted last year.