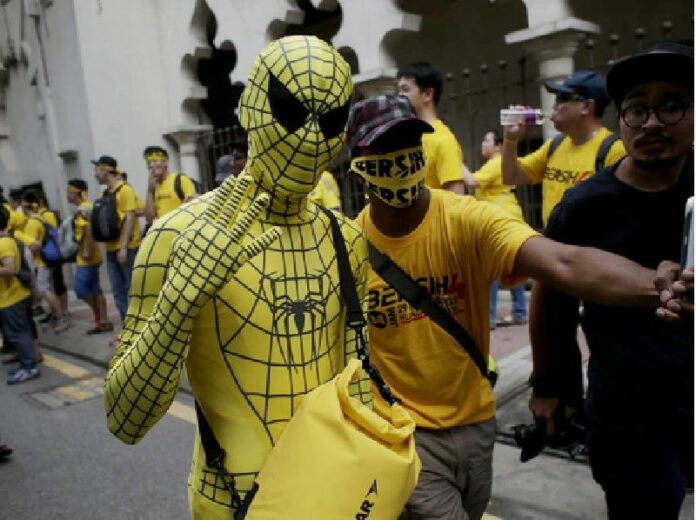 KUALA LUMPUR (DPA) – Tens of thousands of Malaysian protesters vowed Saturday to hold their ground in the streets of central Kuala Lumpur to step up pressure on Prime Minister Najib Razak to resign over alleged corruption.
The protesters, ignoring both a ban on the public rally and a government order prohibiting people from wearing yellow clothing, wore primarily yellow T-shirts printed with the word "Bersih."
Yellow is the symbol of the Bersih coalition of civic groups advocating electoral reform and good governance.
The protesters filled several streets in the capital after officials barred them from gathering in a large open park.
The crowd burst into cheers when former strongman Mahathir Mohamad, who banned and crushed streets protests during his 22-year rule, made a surprise visit to the anti-government demonstrators as they prepared for an overnight vigil in the streets.
Mahathir, 90, said rallies are now necessary in Malaysia because all official channels for people to air their legitimate grievances have been shut down.
"We will not be cowed," said Amir, a student who joined the protest with several friends. "It's time we stand up for our country."
Seva Ganesh, an information technology worker, marched with another group of protesters to show her disappointment in Najib's government.
To reach us about this article or another matter, please contact us by e-mail at: [email protected].
Follow Khaosod English on
and
Twitter
for news, politics and more from Thailand.