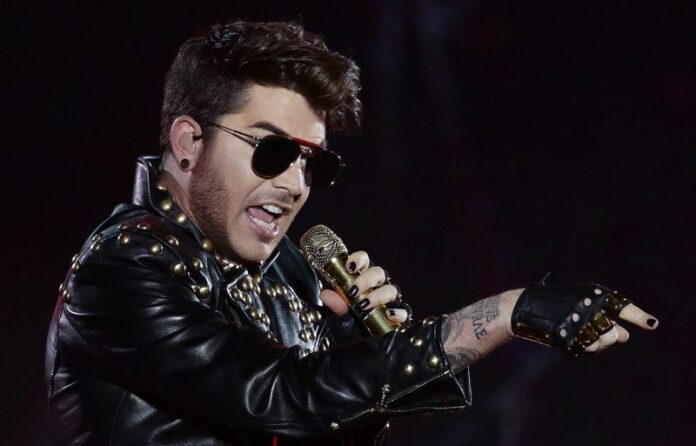 SINGAPORE — The scheduled performance of an American pop star during Singapore's countdown show for the new year has sparked a culture clash in the form of online petitions.
Nearly 20,000 people signed a petition urging local broadcaster MediaCorp to remove Adam Lambert from its Countdown 2016 lineup of performers.
The petition is supported by Focus on the Family Singapore, a local chapter of the U.S.-based conservative Christian organisation. It cites Lambert's "unpredictability" and his record of performing sexualized acts onstage.
Lambert sparked controversy at the 2009 American Music Awards when he kissed his male keyboardist during his performance.
"[A] simple online search would reveal that he is well-known for his active promotion of a highly sexualized lifestyle and LGBT rights, both of which are contrary to mainstream Singaporean values," the petition added.
A second petition drive urging MediaCorp to keep Lambert on the bill and demonstrate "that Singapore is a country that shuns discrimination and promotes diverse inclusive points of view" garnered nearly 25,000 signatures.
Local performers also urged the promoters to stand firm.
"The world is waking up to the idea that LGBT rights are inalienable human rights. Please don't embarrass us by cancelling Adam's performance. Please let the music play," wrote actor and theater director Ivan Heng.
Lambert defended his art in a statement released by Warner Music Singapore.
"My performance at Celebrate 2016 will not only be a spectacular one, it will celebrate the entire human family in all its diversity," he said.
"I am a uniter, not a divider, and I believe in celebrating the human heart and spirit."
Story: DPA