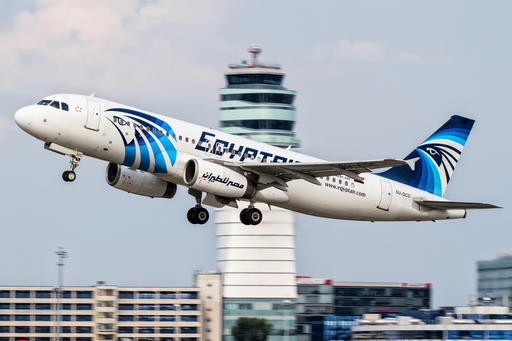 CAIRO  — Egyptians officials say a bomb threat has forced an EgyptAir plane en route to Beijing from Cairo to make an emergency landing in Uzbekistan.
The passengers have been evacuated and the aircraft is now being searched.
The plane, an Airbus A-330-220 with 135 passengers and crew on board, landed in Uzbekistan three hours after it took off from Cairo at around 11:30 p.m. on Tuesday.
The plane landed at the airport in the town of Urgench, about 840 kilometers west of the Uzbek capital, Tashkent.
The officials say said an anonymous caller telephoned security agents at the Cairo airport to say that a bomb was on board the flight. The officials spoke on condition of anonymity because they were not authorized to speak to the media.
Story: Hamza Hendawi
Related stories:
Forensic Official: EgyptAir 804 Human Remains Suggest Blast
EgyptAir Plane Carrying 66 Has Crashed
Egyptian Plane Hijacked to Cyprus