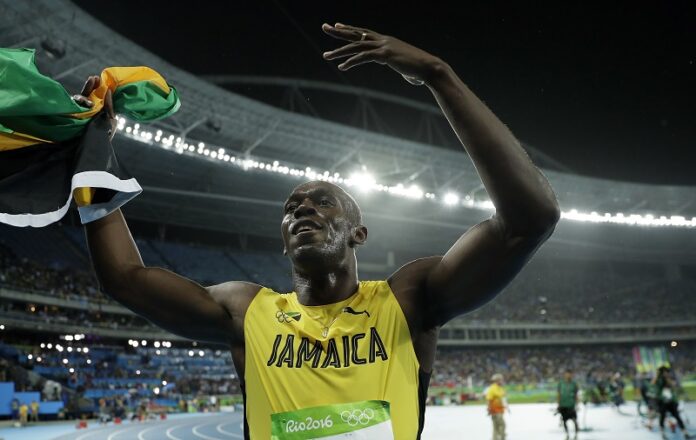 RIO DE JANEIRO — Usain Bolt and Ryan Lochte commanded the Olympic spotlight Thursday for drastically different reasons.
Bolt completed an unprecedented third consecutive sweep of the 100- and 200-meter sprints, an accomplishment that further elevated his status as the most decorated male sprinter in Olympic history. He won the 200-meter race with a time of 19.78 seconds to defeat Andre de Grasse of Canada. He already claimed gold in the 100 in Rio.
Bolt did a lengthy victory lap around the stadium, proudly carrying a Jamaican flag and even taking a selfie as he jubilantly celebrated the win in what he has long said is his favorite race.
"I've proven to the world I'm the greatest," Bolt said. "This is what I came here for. That's what I'm doing. This is why I said this is my last Olympics — I can't prove anything else."
For all of the Olympic fanfare surrounding Bolt's win, American swimmer Ryan Lochte and three of his teammates attracted attention for all the wrong reasons.
Lochte has been in the news all week over his ever-shifting claim that he and his teammates were robbed in a taxi at gunpoint by men carrying a badge during a night of partying Sunday. Police now say the story was made up, and that the intoxicated athletes vandalized a gas station bathroom and were questioned by guards about the incident before they paid about $50 for the damage and left.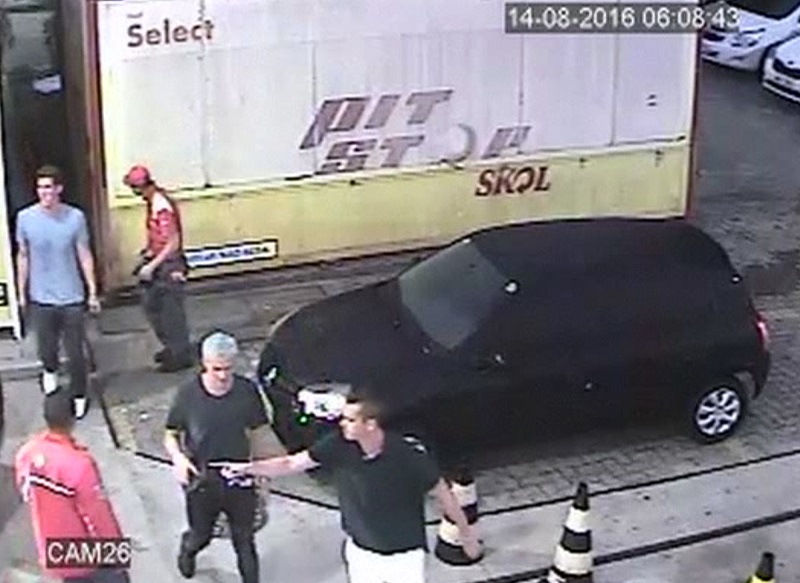 The episode served as a distraction from several notable events in competition Thursday, including another haul of American medals in track and field, Jordan's first Olympic championship — in men's taekwondo — and the U.S. women's basketball team advancing to the Summer Games final yet again.
The U.S. track and field team is on a magnificent run in Rio. Americans took gold in the men's and women's 400-meter hurdles. They had a 1-2 finish in men's shot put. Ashton Eaton, largely considered the world's greatest all-around athlete, won gold in decathlon for the second straight Olympics. The feat may have garnered more attention if he weren't sharing the stage with Bolt.
That's 24 medals for the United States in track and field, including eight gold.
Brazil picked up two more gold medals, one in sailing and the other in beach volleyball. The men's volleyball team of Alison and Bruno set off a boisterous celebration in the rain on Copacabana Beach when they won the title match. Earlier in the day, the host country claimed gold in sailing after a dramatic finish in the women's 49erFX event. The winners tumbled into the bay as they celebrated the win.
Story : Josh Hoffner