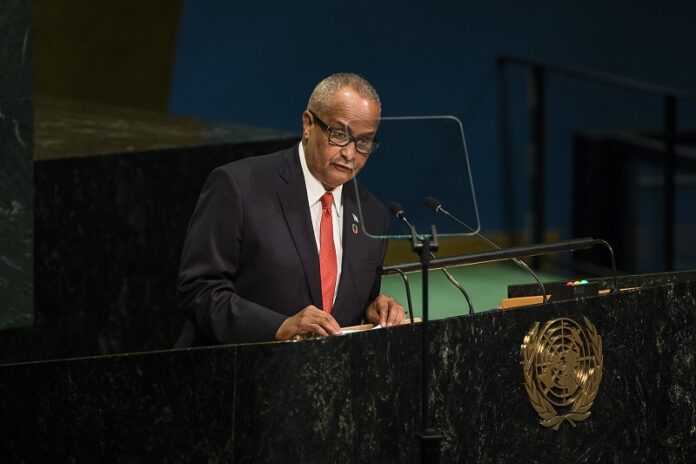 UNITED NATIONS — Somalia's Foreign Minister Abdisalam Omer says that as a result of successful joint operations by the Somali military and the African Union's peacekeeping force "we have militarily defeated the evil that is al-Shabab."
He said the al-Shabab extremist group controls less than 10 percent of the country and many of its leaders have been killed or have defected in recent months.
Omer told the U.N. General Assembly's annual ministerial meeting on Saturday that al-Shabab has responded by turning to "asymmetric warfare tactics to conduct terror attacks against soft targets in Somalia and increasingly in neighboring countries."
He said the government is trying "to enhance security cooperation" to prevent new attacks.
Al-Shabab is fighting to impose a strict version of Islam in Somalia, which is trying to recover from decades of violence.
Omer said the extremist group "is truly shunned by the Somali people" and its desperate suicide attacks are the best evidence of its "diminished capabilities."