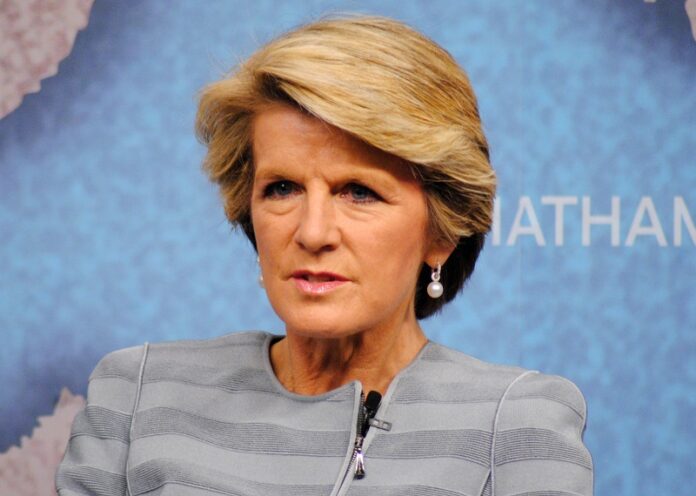 MEXICO CITY — Australian Foreign Minister Julie Bishop says at this stage, it would appear that Donald Trump is most likely to claim the presidency.
Bishop told reporters in Canberra, Australia's capital, that her government is ready to work with whomever the American people, "in their wisdom," choose to be their president.
She says a U.S. presidential election is always a momentous occasion, and in this instance, "it has been a particularly bruising, divisive and hard-fought campaign."
She also says the new administration will face a number of challenges, including in Asia-Pacific, and Australia wants to work constructively with the new administration to ensure the continued presence and leadership of the United States in the region.
She calls the U.S. "our major security ally" and the largest foreign direct investor and the second-largest trading partner.
She says: "The United States is also the guarantor and defender of the rules-based international order that has underpinned so much of our economic and security issues. And interests."