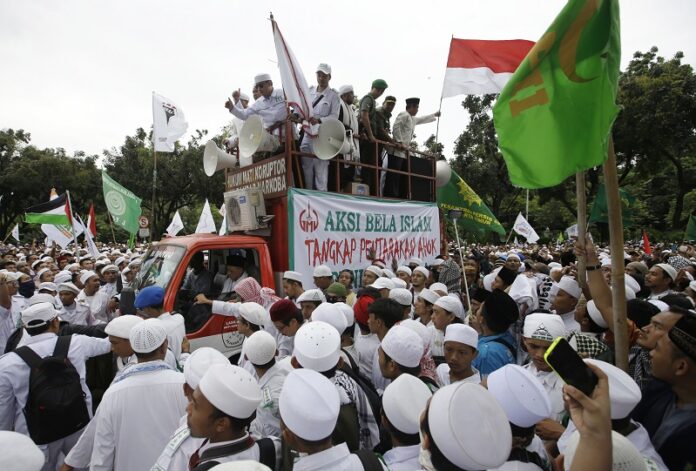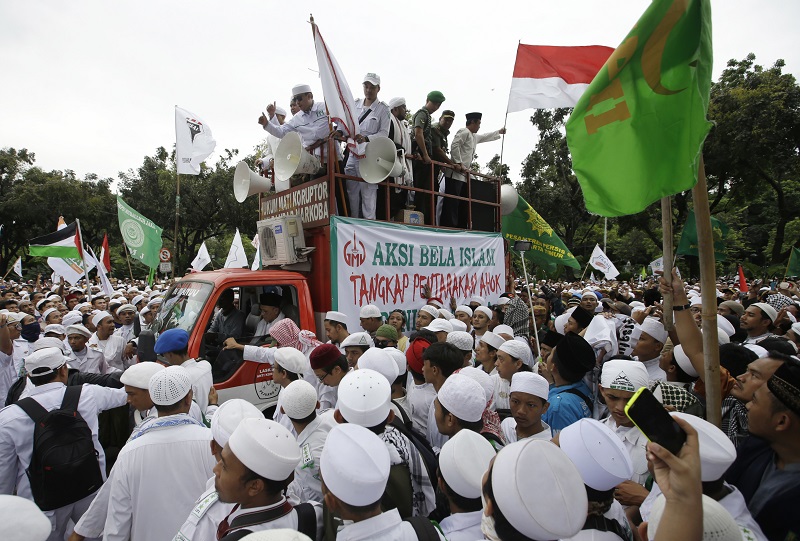 JAKARTA — Indonesian police on Wednesday named the minority Christian governor of the country's capital as a suspect in a blasphemy investigation in a major test of the Muslim-majority nation's reputation for religious toleration.
Earlier this month the capital Jakarta was rocked by a massive protest by conservative Muslims against the governor. One person died and dozens were injured in rioting.
Police announced at a press conference that the popular governor, Basuki "Ahok" Tjahaja Purnama, cannot leave the country while the investigation is underway.
The accusation of blasphemy against Ahok, an ethnic Chinese and Christian who is an ally of President Joko "Jokowi" Widodo, has galvanized Jokowi's political opponents in the Muslim-majority nation of 250 million.
The Islamic Defenders Front, a vigilante group that wants to impose Shariah law, is demanding Ahok's arrest after a video circulated online in which he joked to an audience about a passage in the Quran that could be interpreted as prohibiting Muslims from accepting non-Muslims as leaders. The governor has apologized for the comment.
Ahok, who is seeking a second term as Jakarta governor, is popular with the city's middle class, but has made enemies from a tough stance against corruption and an urban renewal program that has evicted thousands of the city's poorest from slums.