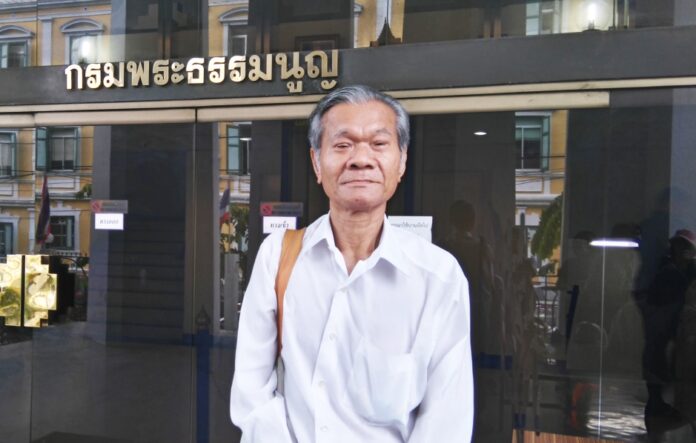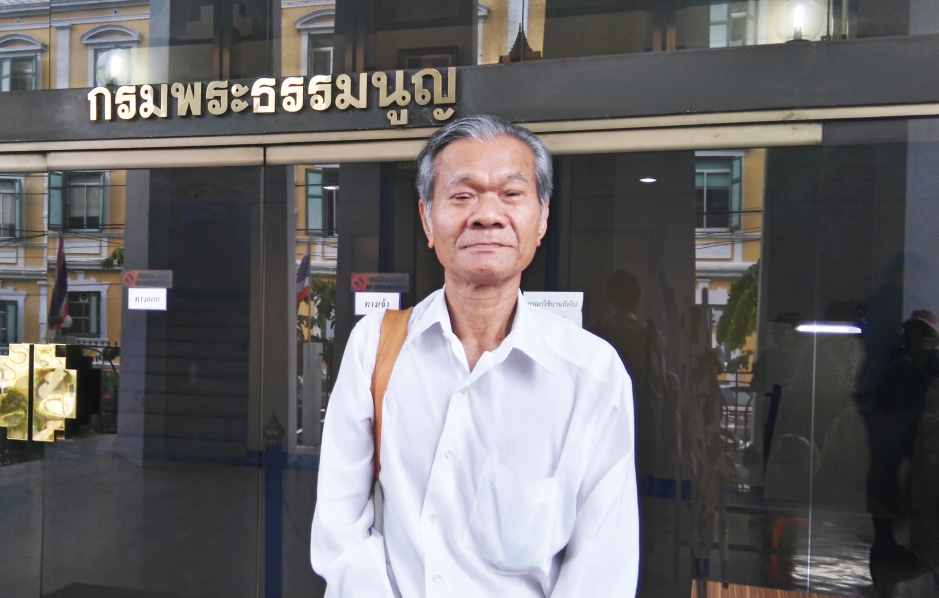 BANGKOK — A 75-year-old writer was arrested and charged with royal defamation for a speech he gave at a public forum a year ago, his lawyer said Wednesday.
Police detained Juaseng Kow, aka Small Bundit Aneeya, on Tuesday and charged him with lese majeste, which carries a maximum penalty of 15 years in jail. As of Wednesday morning, Juaseng, who's been prosecuted numerous times on the royal libel charge, was awaiting to find out if the military tribunal would grant him bail.
Read: Writer Gets Suspended Sentence For Lese Majeste
The remark that brought the latest charge against Juaseng took place during a panel discussion on the new constitution at Thammasat University on Sept. 12, 2015, according to his attorney, Pavinee Chumsri. Pavinee, a member of Thai Lawyers for Human Rights, said a police committee on lese majeste cases only recently greenlit the legal action.
"Police explained that they sent a transcript of the video to a police committee," Pavinee said by telephone. "They deliberated on it and ordered prosecution."
Juaseng, who's better known by his pen name Small Bundit, will be tried in a military court. Although the junta recently announced it would end military prosecutions of civilians, insulting the royal family is deemed a matter of national security and tribunals will continue hearing such cases.
Police took Juaseng into custody shortly after he addressed the crowd at last year's forum on issues about human rights and the monarchy, but they did not file any charge against him at the time.
He was allowed to walk free after police lectured him not to do such a thing again, Prachatai reported.
An author by trade, Juaseng has been prosecuted for lese majeste repeatedly. The Supreme Court in 2014 found him guilty of the crime, dismissing his argument that he was mentally ill at the time of the offense. He was given a suspended jail term.
Juaseng also has another royal defamation case pending in the military court, as a result of remarks he made at a public panel discussion in November 2015.