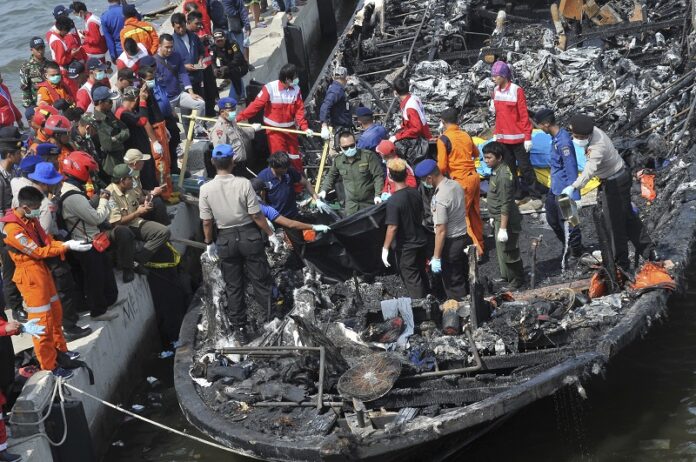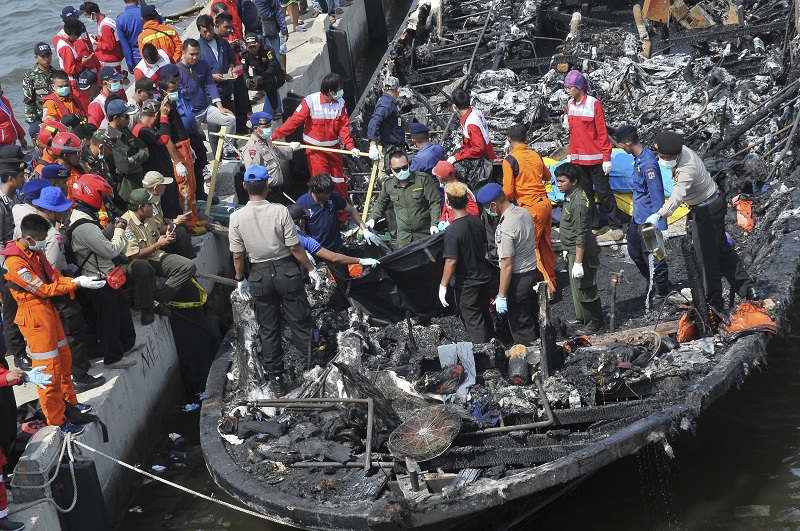 JAKARTA, Indonesia — Indonesian police have arrested the captain of a tourist ferry that caught fire on New Year's Day, leaving 40 people dead or missing.
The Zahro Express was carrying at least 247 people from Muara Angke port in northern Jakarta to Tidung, a resort island in the Kepulauan Seribu chain, when it caught fire Sunday.
A total of 224 passengers were rescued, and 23 bodies were recovered. 17 people are still missing. Most of the passengers were Indonesians celebrating the New Year's holiday.
Police said Tuesday that the vessel's captain, Mohamad Nali, was arrested for alleged negligence.
A search continued Tuesday for those still missing.