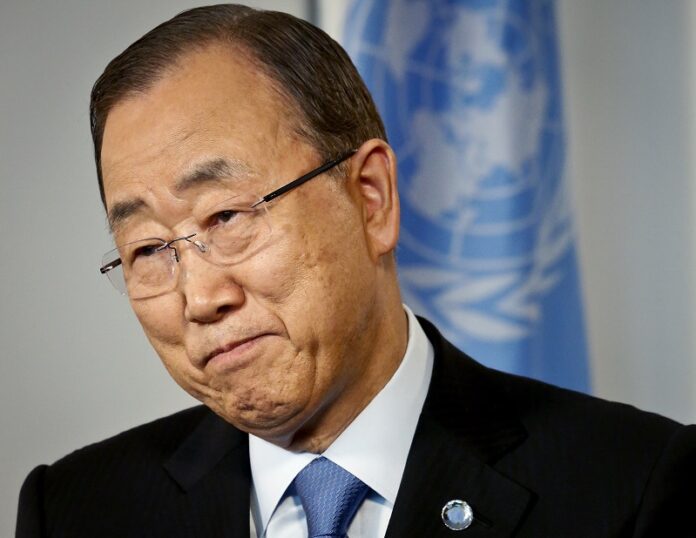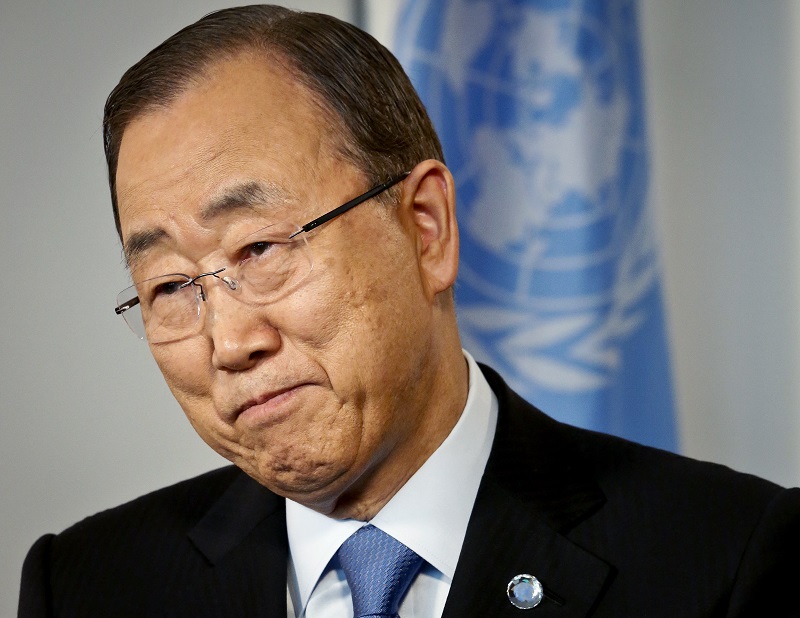 SEOUL, South Korea — Former U.N. Secretary-General Ban Ki-moon said Thursday he'll soon announce whether to run for South Korea's top job as he returned home and strongly hinted at his political ambitions before hundreds of cheering supporters.
Ban's return will likely heat up local politics as he's considered as the only major conservative contender in a possible early election to replace impeached President Park Geun-hye. Dozens of lawmakers already bolted from Park's conservative ruling party and want to align with Ban, while the main liberal opposition party is escalating political offensive against him.
"Many people have asked me whether I have a will for power. If 'will for power' means uniting a divided country into one and making it a first-class country again, then I have already said I am ready to burn my body in devotion to this and my mind hasn't changed," Ban told a televised conference upon his arrival at Incheon International Airport near Seoul.
As his supporters shouted his name, Ban, a former South Korean foreign minister, said he'll get diverse opinions about his return to South Korean politics. "Based on my talks will people, I will make a decision that will be free from selfish motives. That decision won't take long," he said.
Opinion polls show Ban is one of the favorites to succeed Park, who is now on trial at the Constitutional Court that will determine whether to formally end her rule and hold a new election. The opposition-controlled parliament impeached her last month over her alleged roles in an explosive corruption scandal. South Korea is originally scheduled to hold a presidential election in December.
Ban, who ended his 10-year service as U.N. chief last month, is a soft-spoken career diplomat known for a gentle image and an ability to avoid making enemies. But he also faced criticism that he lacks charisma and experience in domestic politics.
Many South Koreans have taken great pride in him because they think Ban's top U.N. job represents their country's rise in the international arena from the rubbles of the 1950-53 Korean War. But critics say Ban would not have assumed the U.N. post without the help from the government of late President Roh Moo-hyun, which reportedly made massive efforts to make him a first South Korean U.N. chief.
Ban denied an allegation in the media that he took bribes from a businessman who was at the center of a corruption scandal that led to Roh's suicide in 2009. Two relatives of Ban were charged in an indictment unsealed Tuesday with plotting to bribe a Middle East official to influence the $800 million sale of a building complex in Vietnam.
Ban's main potential rival is Moon Jae-in, a former leader of the largest opposition Democratic Party who lost the 2012 election to Park. A survey released this week by Realmeter showed Moon had 27.9 percent approval rating compared to Ban's 20.3 percent. The survey of 1,511 respondents had a margin of error of 2.5 points.
Story: Hyung Jin-kim