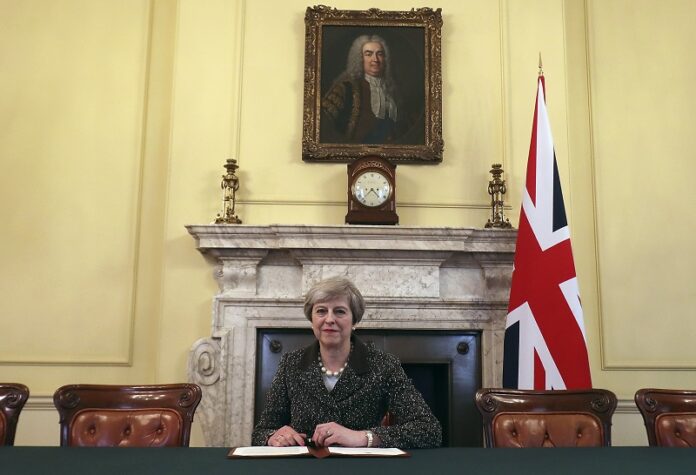 LONDON — Prime Minister Theresa May says she will enter European Union exit talks representing everyone in Britain – including millions of EU nationals living in the U.K.
May plans to ask the EU for a divorce on Wednesday, triggering two years of negotiations before Britain's exit.
On Tuesday, May was photographed signing the letter to EU Council President Donald Tusk that will trigger Brexit – a process Britain says is irreversible.
The decision to leave the bloc has divided Britain, and left 3 million EU citizens here worried about their future.
May's office says she will tell the House of Commons Wednesday that she'll seek "the right deal for every single person in this country," including EU nationals.
She will urge Britons to unite as the country begins a "momentous journey."