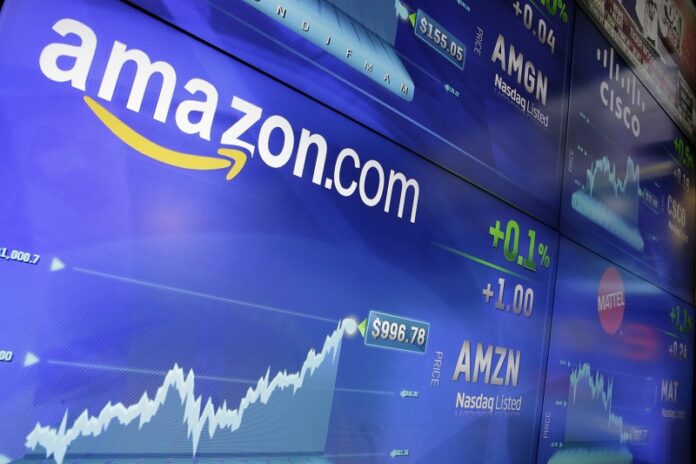 TOKYO — Asian stocks were mixed Wednesday as worries lingered over political uncertainty in Washington and shares drooped overnight in the U.S. while China was boosted by manufacturing data.
Keeping Score: Japan's benchmark Nikkei 225 fell 0.1 percent in morning trading to 19,657.76 and Australia's S&P/ASX 200 added 0.3 percent to 5,736.30. South Korea's Kospi gained 0.3 percent to 2,351.21. Hong Kong's Hang Seng added 0.2 percent to 25,759.49, while the Shanghai Composite was up nearly 0.5 percent at 3,124.12.
Wall Street: The Standard & Poor's 500 index lost 2.91 points, or 0.1 percent, to 2,412.91. The Dow Jones industrial average fell 50.81 points, or 0.2 percent, to 21,029.47. The Nasdaq composite dipped 7 points, or 0.1 percent, to 6,203.19.
Trump Factor: An ongoing probe into Russia's meddling in the 2016 election has set off uncertainty about the administration of President Donald Trump. National Security Adviser Michael Flynn has decided to provide documents to the Senate intelligence committee, while Trump's personal attorney, Michael Cohen, has rejected a House intelligence committee request for information. Former White House staffer Boris Epshteyn confirmed he has been contacted for information as part of the investigation.
China Data: An official monthly survey showed that growth in China's factory activity was steady last month in a sign that the recovery in the world's No. 2 economy is holding up. The purchasing' managers index, or PMI, released Wednesday came in at 51.2 for May.
The Quote: "This suggests further stablization of the world's second largest economy and will allow policy makers more room to carry out the de-leverage campaign in an attempt to reduce the country's heightened debts," Margaret Yang Yan, analyst with CMC Markets Singapore, said of the China data.
Energy: Benchmark U.S. crude lost 30 cents to USD $49.36 a barrel in New York. It lost 14 cents to USD $49.66 a barrel Tuesday. Brent crude, the international standard, fell 30 cents to USD $51.94 a barrel in London.
Currencies: The dollar rose slightly to 110.09 yen from 111.07 yen late Tuesday in Asia. The euro was little changed at USD $1.1188 from USD $1.1181.
Story: Yuri Kageyama