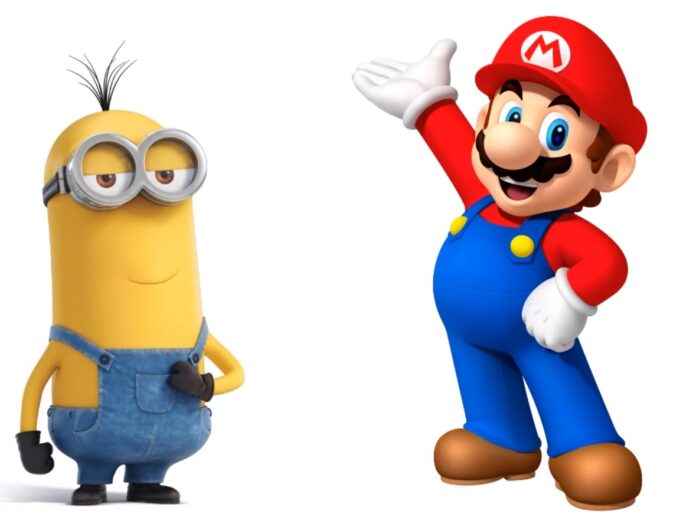 TOKYO — Mario is getting together with the Minions.
Japanese video-game company Nintendo Co. says a movie starring the plumber in the Super Mario franchise is in the works, co-produced with Chris Meledandri, the chief executive of Illumination Entertainment, the U.S. animation studio behind the popular "Despicable Me" series.
Nintendo's star game designer Shigeru Miyamoto told reporters Thursday the script is mostly finished. He's promising a "fun" movie, since Meledandri shares his thinking on creative projects.
The movie, two years in the making after a meeting between Meledandri and Miyamoto, is set for global distribution through Universal, which co-owns Illumination, according to the Kyoto-based maker of Pokemon games and the popular Switch machine.
They did not give other details, including the release date.
Miyamoto said some people mistakenly think that making games is similar to making movies.
"Creating in an interactive medium is totally different from doing that in a passive medium," he said, saying he'd wanted to make such a film for years.
Meledandri and he hit it right off: "We want to make something great," he said.
Nintendo reported Wednesday an October-December profit of 83.66 billion yen (USD$768 million), up 29 percent from the previous fiscal third quarter.
Quarterly sales ballooned to nearly 483 billion yen, up from 174 billion yen the previous year, on the success of its Switch, a hybrid game machine that can be played both as a home console as well as a handheld.
Nintendo now expects to sell 15 million Switch consoles in this fiscal year, which ends in March. That's up from its initial projection to sell 10 million Switch machines, which was raised last year to 14 million.
Nintendo brought the world the FamiCom game machine in the 1980s and has had its up and downs as people's entertainment tastes changed.
In recent years, Nintendo did an about-face to its past policy of shunning smartphone games, and has scored success in that sector as well. It has brought back a revamped version of the FamiCom, which proved so popular it will go on sale again later this year.
Nintendo executives also expressed hopes for its upcoming Nintendo Labo, whose trailer shows the Switch being played with cardboard concoctions, resembling a piano, fishing rod, robot and other items.
Nintendo Labo, set to go on sale April 20, is based on the idea that the Switch, which is a controller packed with sensors, can be used with different attachments for many kinds of play. Executives joked that they initially thought cardboard would be cheap but it turned out to be more expensive than they thought.
Story: Yuri Kageyama