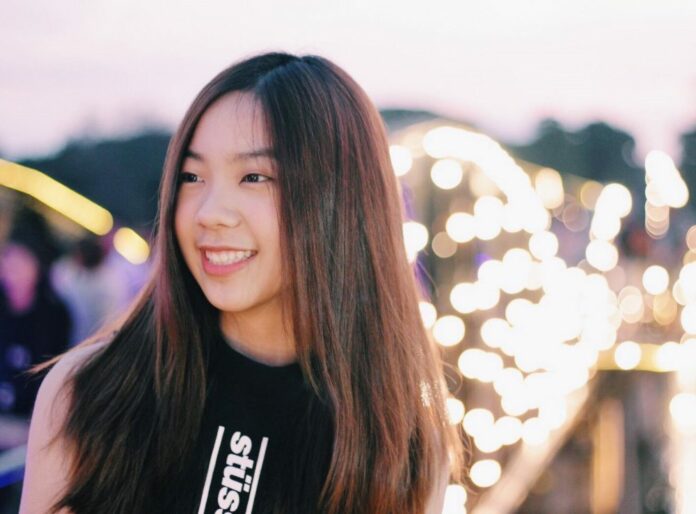 Update: The Alcohol Control Board on Feb. 2 rules the band was not at fault. 
BANGKOK — A girl idol band denies authorizing their appearance in a bar promotion that the nation's top booze regulator said Thursday would be investigated.
Alcohol Control Board director Nipon Chinanonwait said his team would summon a member of group BNK48 to testify after her image appeared in an online ad promoting a bar in Rayong province last week.
"It's possible that she didn't know about it, so we will invite her in to explain the facts," Nipon said. "She's not a suspect. Let me repeat that. She's not a suspect. We only want more evidence."
Punsikorn "Pun" Tiyakorn, 17, appeared in a photo posted online by Moto Cafe and Bar on Friday. The bar offered discounts to women who came with photos of Punsikorn and free draught beer if they could perform "Fortune Cookie," the band's signature dance.
It also pledged "lifetime free coupons" to any customer who resembles the singer.
The promotion eventually drew the notice of alcohol regulators who announced the investigation Wednesday.
Advertisement and promotion of alcohol is strictly regulated under the 2008 Alcohol Control Act. Violations carry a maximum penalty of six months in prison and fine of 10,000 baht.
Nipon said investigators would soon press charges against the bar's management.
On Wednesday night, BNK48, a Thai franchise of Japanese ensemble AKB48, denied any knowledge of the promotion and said it would cooperate with the investigation. It added that the group does not participate in "any event or advertisement related to alcohol."
Moto Cafe and Bar posted an apology and said the band was not involved in its now-deleted promotion.
But Nipon said those statements were not enough because there have been previous cases of celebrities collaborating in advertisement campaigns.
"It's good that they denied involvement and don't not let its members get involved with alcohol," the regulator said. "But in the majority of our cases, once we investigate, it turns out they are involved. But it doesn't mean there's involvement in this case."
Despite a freewheeling drinking culture, the display and sale of alcohol are strictly regulated. Lawmakers routinely cite Buddhist precepts they say ban consumption of intoxicants as the reason for the restrictions.
In August, nine actors and singers were fined 50,000 baht for accepting payments to promote beer on social media.
Correction: The original version of this article said Moto Cafe and Bar is in Chonburi province. In fact, it is in Rayong.