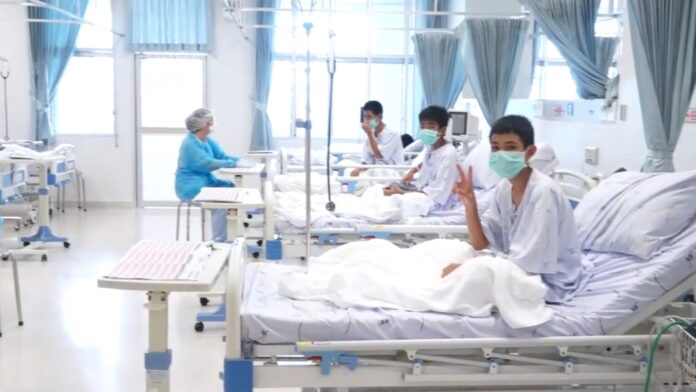 MOSCOW — The boys football team rescued from a flooded cave this week has been invited to FIFA's annual awards event.
FIFA President Gianni Infantino says they will be invited to come to London, where the world's best player prize will be presented on Sept. 24.
The 12 boys and their coach were asked to attend the World Cup final in Moscow on Sunday. They were unable to accept for medical reasons, after being rescued between Sunday and Tuesday to end a two-week ordeal.
Infantino says FIFA will look at involving the team in another football event, possibly in Thailand.